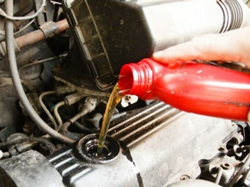 MERIDIAN, Miss. (PRWEB) February 16, 2023
Meridian Honda is excited to offer a top-notch oil change service at $52.95 at its service center in Meridian, Mississippi. This is a great way for drivers to save money and keep their vehicles running smoothly. Interested customers looking for a reliable and affordable place to get an oil change service in and around Meridian can take advantage of this deal!
The oil change service includes replacing the oil filter and up to 5 quarts of synthetic blend motor oil. However, drivers also have the option to upgrade to premium oil for an extra fee. In addition to oil change services, Meridian Honda also provides a range of other automotive services, including brake repair, tire rotation, front end alignment coolant flush and engine tune-ups. The dealership features state-of-the-art equipment and facilities to ensure all services are performed to the highest standards.
Meridian Honda has always been committed to providing its customers with the best possible service. The new oil change service is just one of the many ways Meridian Honda fulfills that commitment. With its exceptional service and affordable pricing, Meridian Honda is the ideal choice for customers who want to keep their vehicles in top condition.
To schedule an oil change service appointment or learn more about Meridian Honda's services, drivers can visit the dealership's website or contact the service center directly at 601-693-4651. For busy drivers, the dealership also offers free pickup and delivery service. Customers can also visit their dealership located at 503 Front Street Ext. Meridian, MS 39301. The service department is open from 7:30 AM to 5:30 PM, Monday through Friday.