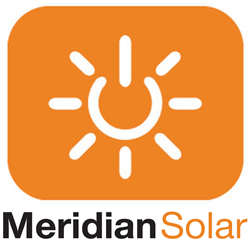 "We are excited to partner with Meridian Solar. We believe in sustainability not only for our communities, but for Austin as a whole. Using proven green technology keeps us true to this belief," says Greg Anderson, Director of Operations for AHFH
Austin, Texas (PRWEB) September 15, 2015
When the new Austin Habitat for Humanity ReStore and Headquarters opens on South First and Ben White in Austin, it will be outfitted with solar energy.
Meridian Solar, an Austin-based solar developer, will engineer and install a 254 kW system on the rooftop and awnings of the newly renovated building. The system will be financed through an operating lease, requiring no money out-of-pocket for Austin Habitat. Additionally, the system is expected to reduce average energy costs per kilowatt-hour by 65% over 25 years.
"We are excited to partner with Meridian Solar. We believe in sustainability not only for our communities, but for Austin as a whole. Using proven green technology keeps us true to this belief," says Greg Anderson, Director of Operations for Austin Habitat for Humanity.
About Meridian Solar: Headquartered in Austin, Texas, Meridian Solar specializes in the development, engineering, construction, and financing of high-quality solar electric generation projects. Since 1999, Meridian Solar has designed and built more than 600 installations with an installed capacity of over 40 MW across 15 states. http://www.meridiansolar.com
About Austin Habitat for Humanity: Austin Habitat for Humanity is dedicated to ending the cycle of poverty and deeply holds the belief that everyone deserves a decent and affordable place to live. Our goal is to empower community members and give them better control of their futures through homeownership. Over the past 30 years, we have built over 400 homes, repaired more than 260 existing homes, and provided ongoing education classes to more than 10,000 homeowners. http://www.austinhabitat.org