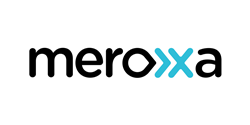 Meroxa launched today with the release of the Meroxa Platform, its real-time data Platform as a Service.
SAN FRANCISCO (PRWEB) April 13, 2021
Meroxa launched today with the release of the Meroxa Platform, its real-time data Platform as a Service.
Today Meroxa also announced their $15M Series A funding round led by Drive Capital with participation from existing investors Root, Amplify, and Hustle Fund. The Series A follows a previously-undisclosed $4.2 million seed round co-led by Root and Amplify, with participation from Hustle Fund, Village Global, Meritech Capital, Sequoia, Kleiner, Addition, Menlo, and Index Ventures. Strategic angels participating in the seed round included industry luminaries Adam Gross (former CEO of Heroku), Jason Warner (CTO of GitHub), Calvin French-Owen former (CTO of Segment), & Nick Caldwell (VP of Engineering at Twitter). With today's news, Meroxa is making an enthusiastic entrance into the red-hot data-services market.
Meroxa was founded by industry veterans, DeVaris Brown (CEO) and Ali Hamidi (CTO). Both leaders have long track records in data engineering, including a run at Heroku, where the founders met. Meroxa already has a team of 24 remote employees and is headquartered in San Francisco.
"You know what gets me excited about Meroxa? Everyone on this team is at the absolute top of their game," said DeVaris Brown, CEO and co-founder of Meroxa. "When we show our technology to customers, they're stunned at what we've already accomplished. That's a testament to the caliber of our people and the incredible hustle we have from top to bottom. We're thrilled to launch today and get our technology into the hands of more customers."
Meroxa is a real-time data Platform as a Service designed to empower data teams with the tools they need to build real-time infrastructure in minutes, not months. By reducing complexity and enabling self-service capabilities, Meroxa frees teams to spend less time on mundane tasks and more time focusing on impactful projects.
"Meroxa is such an exciting company because they are a critical component of the data stack of the future," said Andy Jenks, Partner, Drive Capital. "We were blown away by the team and the technology in our very first meeting, and we're particularly excited about what comes next. What Meroxa is building is nothing short of a force multiplier for data engineering and orchestration at every major enterprise on the planet. They will have a massive impact on the most transformative and valuable asset in any business – data."
The Meroxa platform currently includes:

Managed Data Platform: The Machine Learning powered rules engine automates repetitive tasks and ensures that your data is secure and optimized for performance.
Change Data Capture Service: The change data capture service securely connects cloud-deployed data sources to Meroxa, bringing order to fragmented and siloed data infrastructures.
Meroxa Dashboard: Developers can easily build real-time infrastructure from the visual dashboard, which automates surface action items to help preserve the stability of data pipelines.
Auto-Generated API: Auto-generated, real-time, API endpoint frees developer teams to focus on building features instead of configuring infrastructure.
"Our priority since the founding of Meroxa has been to work hand-in-hand with customers, data engineers, and developers to build something that solved their most intense pain points," said Ali Hamidi, CTO and co-founder of Meroxa. "Today, we're thrilled to deliver on that vision the launch of the Meroxa platform, a solution that gives businesses the power to orchestrate their data services across countless systems and sources with unprecedented ease."
The Meroxa platform is commercially available today. For more information, please visit https://meroxa.com/
About Meroxa
Meroxa is a real-time data Platform as a Service. We empower data teams with the tools they need to build enterprise level data pipelines in minutes not months.
At Meroxa, we aim to automate the heavy lifting of change data capture, monitoring, and data loading so that companies can easily evolve from data integration to data orchestration. Meroxa enables them to quickly maximize the power of their data.
Meroxa was founded in October 2019 and is headquartered in San Francisco, CA.
To learn more, please visit: https://www.meroxa.com/