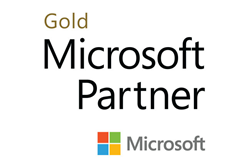 "MERP, as a certified GOLD Partner with Microsoft is now able to better address digital modernization strategy of our customers", said Sudhee Maddur,
HERNDON, Va. (PRWEB) October 03, 2020
MERP Systems (MERP), a leader in implementing Microsoft Power Apps platform, Dynamics 365, SharePoint, and other Microsoft technologies including Microsoft Azure, is delighted to announce its Gold Certified Partner status accreditation in the Microsoft Partner Program. MERP's competency in the areas of development, deployment and maintenance of Microsoft Technology based applications is duly recognized through this partnership. As a Gold Certified Partner, MERP has demonstrated their expertise with Microsoft technologies and proven ability to meet customers' needs. Microsoft Gold Certified Partners receive a rich set of benefits, including access, training, and support, giving them a competitive advantage in the Microsoft channel.
"We are pleased to have attained Gold Certified Partner status in the Microsoft Partner Program. As a Gold Certified partner, MERP commits to continuing its delivery excellence to our wide spectrum of customers including Federal, State & local, and not-for-profit organizations, that we service", said Nivita Ganesan, MERP's President. Microsoft Gold partnership is a testament to an organization's ability to support digital transformation, business process modernization, and cloud transition using Microsoft's leading low-code Power Platform to deliver the best value to customers.
"Having attained this competency, MERP is now able to better address our customer's unique set of requirements and offer specific skills and services in support of their digital modernization strategy", said Sudhee Maddur, Vice President at MERP. "This achievement will continue to help reinforce our customer's trust in MERP as an expert adviser for their long-term strategic technology plans.
About MERP Systems
MERP Systems, Inc. (MERP) is a CMMI Level 3 SVC appraised IT services organization that specializes in enabling and enhancing communications and collaboration business systems for customers. MERP's digital transformation consulting practice is centered around Platform as a Service leveraging technologies such as Microsoft Power Apps platform, Dynamics 365/CRM, Microsoft Azure, CRM portals, and SharePoint. MERP is a certified Microsoft, Salesforce, Appian, Adobe, and Acquia partner. MERP is currently a participant in Small Business Administration (SBA)'s 8(a) program. MERP is headquartered in Herndon, VA.
For more information, visit https://www.merpsystems.com