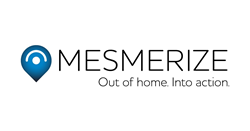 Mesmerize has developed a roadmap for success that ensures we can bring impactful advertising opportunities that build strong brand awareness to local and regional businesses
NEW YORK (PRWEB) October 08, 2019
Mesmerize, a national leader in transit, point-of-care, and place-based out-of-home advertising, announced today the expansion of its transit advertising portfolio with a new partnership with the Champaign-Urbana Mass Transit District (MTD).
The agreement provides Mesmerize the exclusive sales of exterior and interior transit advertising on over 110 and 14 paratransit vans as well as advertising on passenger information kiosks over the next three years.
"Mesmerize is thrilled to be working with MTD," said Evan Gordon, Vice President of Mesmerize. "With experience partnering with markets that support large collegiate universities such as Bloomington, IN and South Bend, IN, Mesmerize has developed a roadmap for success that ensures we can bring impactful advertising opportunities that build strong brand awareness to local and regional businesses."
The MTD provides over 11 million rides per year to the cities of Champaign, Urbana, and Savoy, including the University of Illinois at Urbana-Champaign via 111 buses running over 25 dedicated routes. They also operate on-demand and ADA Paratransit services for people with disabilities.
"MTD is excited to bring Mesmerize on board," said Autumn Soliman, Marketing Manager at the Champaign Urbana Mass Transit District, "Their dedicated sales team brings new ideas and expansive reach that we can draw upon together to launch a more robust advertising program that will increase revenues for the District while allowing our staff to focus exclusively on providing exceptional customer service to our passengers."
Mesmerize manages the exclusive transit advertising sales with Moline METROLink and Quincy Transit as well as with transit authorities in Indiana, Iowa, Michigan, and Texas.
About Mesmerize:
Mesmerize is a specialty out-of-home advertising company focused in three primary areas: transit, point-of-care, and point-of-sale. Mesmerize is headquartered in New York, NY and Oakland, CA with an office dedicated to transit in Indianapolis, IN. For more information, please visit http://www.mesmerize.com.
About Champaign-Urbana Mass Transit District (MTD):
The Champaign-Urbana Mass Transit District has been providing public transportation to the cities of Champaign, Urbana, and Savoy since 1971. In addition to serving the University of Illinois students, faculty, and staff, MTD supplies transportation for Champaign Unit 4 and Urbana District 116 middle & high school students. To learn more about MTD services, visit mtd.org.