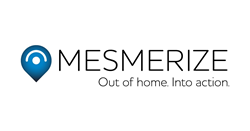 It's an honor to be selected as the first ever sales organization for their vehicles and we're excited to bring impactful advertising opportunities that build strong brand awareness to local and regional businesses in the community
NEW YORK (PRWEB) October 08, 2019
Mesmerize, a national leader in transit, point-of-care, and place-based out-of-home advertising, announced today the expansion of its transit advertising portfolio in Texas with a partnership with the Hill Country Transit District (The HOP).
The agreement provides Mesmerize the exclusive sales of exterior and interior transit advertising on over 100 fixed-route and paratransit vehicles and 113 transit shelters on both urban and rural routes across the region for the next two years. Prior to this agreement advertising was not allowed on The HOP's vehicles.
"We can't wait to work alongside The HOP," said Evan Gordon, VP of Business Development at Mesmerize. "It's an honor to be selected as the first ever sales organization for their vehicles and we're excited to bring impactful advertising opportunities that build strong brand awareness to local and regional businesses in the community."
The HOP serves the Killeen and Temple Metropolitan Area including Copperas Cove, Harker Heights, and Belton. It also manages the Rural division that services nine rural counties including Bell, Coryell, Hamilton, Lampasas, Llano, Mason, Milam, Mills, and San Saba.
"We are excited about this new opportunity for both the transit system and the communities and businesses that we partner with throughout the region," said Carole Warlick, General Manager of Hill Country Transit District.
Mesmerize currently works with transit authorities in Abilene, Coastal Bend, Dallas-Fort Worth, San Antonio Valley and Rio Grande Valley, Texas, as well as several others in Illinois, Indiana, Iowa, Michigan and Ohio.
About Mesmerize:
Mesmerize is a specialty out-of-home advertising company focused in three primary areas: transit, point-of-care, and point-of-sale. Mesmerize is headquartered in New York, NY and Oakland, CA with an office dedicated to transit in Dallas, TX. For more information or if you'd like to advertise, please visit http://www.mesmerize.com.
About Hill Country Transit District:
Hill Country Transit District, dba The HOP, is a regional public transit system that has been serving the Central Texas area since the mid-sixties, expanding into fixed route and complementary paratransit service in 2000. They were awarded the Federal Transit Administration (FTA) Region VI Transit System of the Year in 2015. Region VI includes Texas, as well as five other states. The HOP continues its commitment to providing professional, safe, and dependable services to residents and visitors of the Central Texas area.