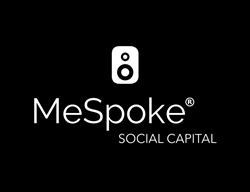 Influencer Marketing is Ruining Fashion & Beauty
RESTON, Va. (PRWEB) November 01, 2018
The Founder of MeSpoke Sid K. Hasan, waited 13 months for his startup to be recognized by The Fashion Bible. "Today the wait is over," says Hasan.
"Using metadata technology, social commerce app MeSpoke champions the power of the everyday consumer," says, Kaley Roshitsh in WWD article MeSpoke App Says Anyone Can Be an Infliuencer
About MeSpoke:
MeSpoke empowers people to create their own, personalized commercial marketplaces in support of the brands and retailers that they admire. Consumers love MeSpoke because it takes them from inspiration to purchase faster, and brands love MeSpoke because it offers a better return on their advertising investment.
For more information, visit http://www.mespoke.com or contact CEO Sid K. Hasan at sid@mespoke.com.