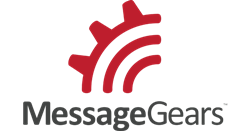 "We're honored to be seen as a top customer marketing platform. It's great to see all that hard work pay off."
ATLANTA (PRWEB) January 07, 2020
MessageGears today announced it has been chosen as one of the finalists for DMN's Best Email Marketing Company of the Year award, one of seven company categories for the prestigious technology awards.
A panel of independent judges chose the finalists for the 19 awards that will be given out by the organization. The winners will be announced at a ceremony at the Dream Hotel Midtown in New York City on Feb. 20, 2020.
MessageGears VP, Marketing, Will Devlin credits the recognition to the progress the company has made in recent years in broadening their offerings and intensely focusing on customer needs.
"This has been a fun year, and we're honored to be seen as one of the top customer marketing platforms in the industry," Devlin said. "We've put so much work into taking our platform to new heights, recognizing that email is still essential, and our customers are demanding more ways to build campaigns. It's great to see all that hard work pay off."
In 2019, MessageGears was named one of Deloitte's Technology Fast 500™, recognizing the company's impressive growth over the course of the year, as more enterprise companies understand the importance of having the direct data access MessageGears' customer marketing platform affords them.
About MessageGears
MessageGears is a modern customer marketing platform exclusively built for today's enterprise. We empower the world's most demanding marketers to deliver more relevant campaigns, faster and more flexibly than legacy cloud ESPs. Our unique technology connects directly to a modern data warehouse or data source, enabling marketers to maximize the value of their customer data in real time – no syncing required. Join sophisticated marketers at Expedia, Rakuten, and Chick-fil-A who rely on MessageGears to deliver more personalized cross-channel campaigns that grow their business. Learn more at messagegears.com.
###
Company & Media Contact:
Jeff Haws
Jeff.Haws@messagegears.com