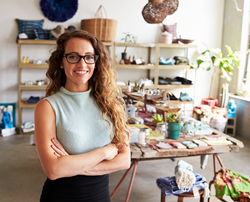 With strict consumer privacy laws, retail information governance to achieve compliance takes on a key strategic role.
HOBOKEN, N.J. (PRWEB) January 09, 2020
Messaging Architects, an eMazzanti Technologies Company, information governance consultant and data compliance services provider, presents steps that retailers should take to comply with new data privacy laws in a new article on the Messaging Architects website.
The informative article cites the California Consumer Privacy Act (CCPA) and the New York SHIELD Act as examples of strict new US privacy laws affecting retailers. The author then presents a six-step program that retailers can follow to achieve regulatory compliance and build a privacy culture while harnessing the power of data.
"With strict consumer privacy laws, retail information governance to achieve compliance takes on a key strategic role," stated Greg Smith, Vice President of Services Delivery at Messaging Architects.
Below are a few excerpts from the article, "6 Steps to Privacy Law Compliance for Retailers."
"For retailers, laws like CCPA and SHIELD present a significant challenge. Now, more than ever, businesses depend on data to drive marketing and inform strategic decision-making. By implementing the following basic steps to regulatory compliance, businesses can build a privacy culture while harnessing the power of data."
1. Understand Privacy Requirements
"The first step to privacy law compliance involves identifying and clarifying the laws that apply to your business. Understand what personal information is protected by the privacy act, as well as the requirements for security programs, breach notification and consumer control of private information."
2. Assess Data Landscape
"In order to protect personal information, you have to know where it lives. But discovering all customer data within an organization can prove a formidable challenge. Typically, that data resides in dozens of locations, from marketing to billing, customer support and even third-party vendors."
"First, gather key stakeholders. This will include representatives from legal, IT, sales and marketing, HR, finance and other business units. Then, using eDiscovery tools that access multiple platforms, build a data map to show where sensitive data resides, who owns that data and how it flows within the organization."
More Steps to Privacy Law Compliance for Retailers >>
Retail Information Governance Empowers Privacy Law Compliance
For 15 years, Messaging Architects has delivered professional consulting services around data security and information governance. Its compliance experts act swiftly to clarify emerging privacy regulations. And, they guide business leaders through the process of developing retail information governance strategies to facilitate privacy law compliance.
From eDiscovery to comprehensive data security and ongoing compliance monitoring, the company offers the tools to help harness the business benefits of proactive information governance. For more information, stop by the Messaging Architects booth #7140 at the National Retail Federation 2020 Vision conference in New York City.
Have you read?
Improved Customer Experience, Informed Decisions and Compliance from Retail Information Governance
3 Reasons Organizations Need an Email Policy and How to Build a Good One
About Messaging Architects
Messaging Architects specializes in effectively managing and securing an organization's most precious asset, its information. With over 20 years of information management and technology consulting experience, the Messaging Architects team has provided corporations, educational intuitions, health care facilities and nonprofits with methodologies, procedures and technology to keep their data organized, compliant and secure.
About eMazzanti Technologies
eMazzanti's team of trained, certified IT experts rapidly deliver increased revenue growth, data security and productivity for clients ranging from law firms to high-end global retailers, expertly providing advanced retail and payment technology, digital marketing services, cloud and mobile solutions, multi-site implementations, 24×7 outsourced network management, remote monitoring and support.
eMazzanti has made the Inc. 5000 list eight consecutive years, is a 4X Microsoft Partner of the Year, the #1 ranked NYC area MSP, NJ Business of the Year and 5X WatchGuard Partner of the Year! Contact: 1-866-362-9926, info@emazzanti.net or http://www.emazzanti.net Twitter: @emazzanti Facebook: Facebook.com/emazzantitechnologies.