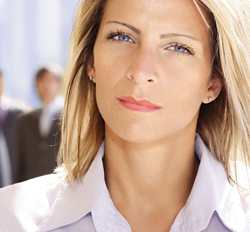 There is no question that a cloud archiving solution saves in systems and storage costs over the on-premises variety.
HOBOKEN, N.J. (PRWEB) July 02, 2020
Messaging Architects, an eMazzanti Technologies Company and information governance consultant, shares how to choose the best cloud archiving solution in a new article on the Messaging Architects website.
The informative article proposes and reviews the selection criteria of total cost, efficiency, data portability, and monitoring and management. The author shows how the company's eGovernance Cloud archiving solution stacks up against each of these and compared to the competition.
"There is no question that a cloud archiving solution saves in systems and storage costs over the on-premises variety," stated Greg Smith, Vice President of Services Delivery at Messaging Architects.
Below are a few excerpts from the article, "How to Choose the Best Cloud Archiving Solution."
Total Cost
"With a low monthly fee, eGovernance Cloud is comparable in cost to Microsoft Archiving, which charges per user. However, it comes with a more advanced, easy-to-use search engine and superior eDiscovery."
Efficiency
"eGovernance Cloud is far faster and simpler to use than other solutions, like Microsoft 365 archiving. Users rapidly and efficiently respond to eDiscovery requests. They search, review, and quickly reduce the resulting content to just the relevant records."
Data Portability
"The main problem with most cloud archiving solutions is that they hold you hostage. Almost all competing systems make it difficult to move your data once it resides in their cloud. Since they don't allow third party access to their systems, organizations are forced to pay exorbitant fees for extraction or manually extract data based on the limitations imposed by the solution."
Monitoring and Management
"The eGovernance Cloud offering is supported under eMazzanti's eCare managed services program. Monitoring all servers, the eMazzanti Network Operations Center issues standard system alerts plus specific application alerts."
Migrating Legacy Archives to the Best Cloud Archiving Solution
The migration experts at Messaging Architects understand the advantages and disadvantages of cloud archiving solutions. They help business leaders choose the best cloud archiving solution for their organization, either the eGovernance Cloud enterprise package (500+ users), eGovernance SMB package, or another solution.
The Enterprise package offers full archive and eDisovery or compliance plus 24X7 service provided on the full list of features. The SMB package incorporates nearly the same features but with eDiscovery export performed on request.
Furthermore, the Messaging Architects consultants come well-prepared to meet the challenges of migrating data from legacy email archiving solutions. Hundreds of legacy and Microsoft 365 migrations and decades of experience with clients of all sizes have streamlined the migration process. They have the tools and expertise to ensure a smooth migration to eGovernance Cloud.
Have you read?
How to Achieve the New Normal Office Productivity During COVID-19
Meet the Smaller Post-COVID-19 Office Space
About Messaging Architects
Messaging Architects specializes in effectively managing and securing an organization's most precious asset, its information. With over 20 years of information management and technology consulting experience, the Messaging Architects team has provided corporations, educational intuitions, health care facilities and nonprofits with methodologies, procedures and technology to keep their data organized, compliant and secure.
About eMazzanti Technologies
eMazzanti's team of trained, certified IT experts rapidly deliver increased revenue growth, data security and productivity for clients ranging from law firms to high-end global retailers, expertly providing advanced retail and payment technology, digital marketing services, cloud and mobile solutions, multi-site implementations, 24×7 outsourced network management, remote monitoring and support.
eMazzanti has made the Inc. 5000 list eight consecutive years, is a 4X Microsoft Partner of the Year, the #1 ranked NYC area MSP, NJ Business of the Year and 5X WatchGuard Partner of the Year! Contact: 1-866-362-9926, info@emazzanti.net or http://www.emazzanti.net Twitter: @emazzanti Facebook: Facebook.com/emazzantitechnologies.