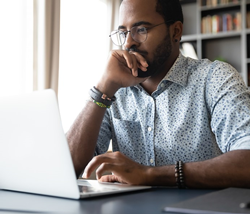 There is no doubt that much of email consists of transient records that have no value and could be deleted. The issue comes down to ensuring that users make acceptable email deletion decisions.
HOBOKEN, N.J. (PRWEB) August 05, 2020
Messaging Architects, an eMazzanti Technologies Company and email policy consultant, shares important information to help organizations set effective email retention policy in a new article on the Messaging Architects website.
The informative article first reviews the email retention dilemma of too much or too little data. The author then examines the implications of selective retention vs. full retention. He concludes by discussing how to determine the "just right" or Goldilocks email retention period.
"There is no doubt that much of email consists of transient records that have no value and could be deleted," stated Greg Smith, Vice President of Services Delivery at Messaging Architects. "The issue comes down to ensuring that users make acceptable email deletion decisions."
Below are a few excerpts from the article, "Finding the Email Retention Goldilocks Zone."
The Email Retention Dilemma
"Creating an Email Retention Policy that works is tricky. Keeping too little information encourages email pack rats and puts legal teams at a disadvantage. Too much information drives up ediscovery costs while increasing potential liability. Hence, organizations seek the email retention Goldilocks zone where retention is just right."
Selective Retention
"If you allow users to selectively retain and destroy data, you need to fully educate them on record types and what to delete and what to save. As a companywide user education program, it requires an auditing and monitoring component. The company must ensure compliance with policies and training directives for them to be effective."
Full Retention
"Full retention provides the panacea many information technology departments seek. When faced with no resources to train, monitor or enforce retention policies, they know that disk space costs less than people. Indeed, it is much cheaper than the deployment and management of a regulated information selection and retention system."
Email Retention Experts
Email retention and destruction policy setting requires expert guidance. The email professionals at Messaging Architects help to write the "just right" story frequently for organizations of all sizes in various industries. For email policy consulting, migrations and information governance expertise, turn to Messaging Architects.
Have you read?
How to Make Your IT Effective in the New Normal
Email Destruction Policies Discourage Pack Rats
About Messaging Architects
Messaging Architects specializes in effectively managing and securing an organization's most precious asset, its information. With over 20 years of information management and technology consulting experience, the Messaging Architects team has provided corporations, educational intuitions, health care facilities and nonprofits with methodologies, procedures and technology to keep their data organized, compliant and secure.
About eMazzanti Technologies
eMazzanti's team of trained, certified IT experts rapidly deliver increased revenue growth, data security and productivity for clients ranging from law firms to high-end global retailers, expertly providing advanced retail and payment technology, digital marketing services, cloud and mobile solutions, multi-site implementations, 24×7 outsourced network management, remote monitoring and support.
eMazzanti has made the Inc. 5000 list eight consecutive years, is a 4X Microsoft Partner of the Year, the #1 ranked NYC area MSP, NJ Business of the Year and 5X WatchGuard Partner of the Year! Contact: 1-866-362-9926, info@emazzanti.net or http://www.emazzanti.net Twitter: @emazzanti Facebook: Facebook.com/emazzantitechnologies.