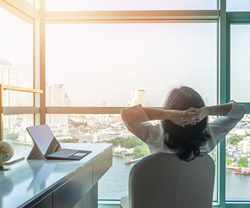 As many legacy email archiving systems reach end of life, companies must navigate a legacy archive migration or risk losing critical information.
HOBOKEN, N.J. (PRWEB) February 14, 2020
Messaging Architects, an eMazzanti Technologies Company and email migration consultant, looks at legacy email archiving migrations in a new article on the Messaging Architects website.
The informative article first explores options available to organizations, including migrating to a new a new system in the cloud and consolidating data to XML. The author then lists four challenges to successful legacy archive migrations starting with enormous amounts of data. He concludes with several recommended steps to success.
"As many legacy email archiving systems reach end of life, companies must navigate a legacy archive migration or risk losing critical information," stated Greg Smith, Vice President of Services Delivery at Messaging Architects.
Below are a few excerpts from the article, "Finding the Path to Pain-free Legacy Archive Migrations."
Explore the Options
"Organizations with legacy archive systems must make a choice. These solutions no longer provide necessary functionality. At the same time, regulatory compliance demands email retention, leaving companies with limited options for addressing data in legacy systems."
"One option involves migrating the entire email archive to a new system. This option helps to ensure regulatory compliance, and the opportunity for virtually unlimited cloud storage makes it possible. However, moving the entire archive to the current system may not prove feasible."
Challenges to Successful Legacy Archive Migrations

"Enormous amounts of data – Even a small business with just ten years of archived data can hold millions of emails in its archive. The organization must determine how much of the data to keep and where to store it."
"Message stubbing – Most legacy solutions moved emails to the archive, leaving behind a pointer, or stub, as a link to the archive database. All too often, the migration process breaks that link."
Partner for Legacy Archive Migrations
Partnering with email migration experts will help ensure the success of a migration project. The migration consultants at Messaging Architects have completed hundreds of legacy archive migrations on time and on budget.
They help organizations determine how much data to migrate and provide the tools to reconcile resulting stubs with the archived emails. And, they will ensure that the chain of custody necessary for full regulatory compliance is maintained. They take the frustration out of legacy migrations, leaving business leaders free to address their core business needs.
Have you read?
Proactive Approach Eases Mobile eDiscovery Challenges
Information Governance Essential to Control Mobile Data
About Messaging Architects
Messaging Architects specializes in effectively managing and securing an organization's most precious asset, its information. With over 20 years of information management and technology consulting experience, the Messaging Architects team has provided corporations, educational intuitions, health care facilities and nonprofits with methodologies, procedures and technology to keep their data organized, compliant and secure.
About eMazzanti Technologies
eMazzanti's team of trained, certified IT experts rapidly deliver increased revenue growth, data security and productivity for clients ranging from law firms to high-end global retailers, expertly providing advanced retail and payment technology, digital marketing services, cloud and mobile solutions, multi-site implementations, 24×7 outsourced network management, remote monitoring and support.
eMazzanti has made the Inc. 5000 list eight consecutive years, is a 4X Microsoft Partner of the Year, the #1 ranked NYC area MSP, NJ Business of the Year and 5X WatchGuard Partner of the Year! Contact: 1-866-362-9926, info@emazzanti.net or http://www.emazzanti.net Twitter: @emazzanti Facebook: Facebook.com/emazzantitechnologies.