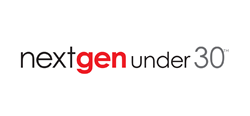 "His commitment to the team and hard work is evident in his work. His team leadership and forward thinking matches our mission at MSA, and I look forward to seeing how his innovative skill set grows within the MSA family."
OKLAHOMA CITY (PRWEB) December 04, 2020
Meta Special Aerospace is proud to announce that one of its own employees, Sergey Kirilin Miskovsky, has received the annual NextGen under 30 Recognition for his work in Avionics. Sergey was one of 379 outstanding young Oklahomans to be selected as a NextGen under 30 Award Winner in 20 career categories from 241 companies and organizations.
Sergey served 4 years in the United States Navy achieving the rank of Petty Officer 2nd Class. After serving in the Navy he completed his degree from the University of Oklahoma with a Bachelor of Science in Aviation Management, with a Minor in Business. Sergey began his career as a Pricing Analyst I with MSA in 2019. He has since promoted to a Pricing Analyst II leading pricing efforts for MSA, training new pricing personnel, and writing pricing SOP's and cost estimating models.
"I'm honored and excited that Sergey has been selected for this recognition," said Jon Davis, President and CEO of Meta Special Aerospace. "His commitment to the team and hard work is evident in his work. His team leadership and forward thinking matches our mission at MSA, and I look forward to seeing how his innovative skill set grows within the MSA family."
The NextGen under 30 mission is to identify and honor talented young Oklahomans as a way of encouraging them to follow their lifetime career goals in Oklahoma. Winners of this recognition continually demonstrate talent, drive, and service to their communities. This year's winners were chosen from across the entire state, including Guymon to Durant to Tahlequah, in Tulsa and Oklahoma City metropolitan areas and beyond.
About Meta Special Aerospace
Meta Special Aerospace provides a full range of aerospace solutions from integrated Command, Control, Communications, Computers, Intelligence, Surveillance, and Reconnaissance (C4ISR) operational services, to specialized training and exercise support, to advanced mission payload technologies, to Maintenance, Repair and Overhaul (MRO) and aircraft integration services.