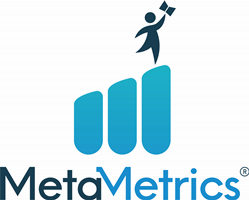 DURHAM, N.C. (PRWEB) April 23, 2020
MetaMetrics® announced today that it is partnering with Youdao, Inc., a leading intelligent learning company in China, to integrate its Lexile® WordBank into China's leading online dictionary designed for children, Youdao Kids Dictionary app. Now, as a result of this global partnership, Chinese primary students learning English can develop and grow their vocabulary. Youdao Kids Dictionary is a popular online dictionary, providing Chinese and English language content and intelligent-learning services for primary school students.
Youdao CEO Feng Zhou said, "We are quite delighted to partner with Lexile WordBank. We always seek to provide the authoritative content for Chinese kids on their way of language learning. "
To build strong English language skills, it is necessary to develop a rich vocabulary. The Lexile WordBank includes more than 50,000 words from the top K-12 textbook programs, all published since 2011. The WordBank contains recent and relevant vocabulary, unlike other databases available today that were developed from out-of-date resources or texts intended for adults. The vocabulary in the WordBank spans the K-12 curriculum, including words from science, math, social studies and general vocabulary words, and is searchable by grade level and subject. It allows curriculum and assessment developers to transform vocabulary instruction by ensuring that their products and assessments contain the words students need to know when and where they encounter them.
"The learning experts at Youdao recognize that building a strong vocabulary is critical to becoming proficient in English," said Malbert Smith, CEO and co-founder of MetaMetrics. "We are proud to partner with them to include our WordBank in their new Youdao Kids Dictionary vocabulary app."
Using the Lexile WordBank, curriculum and assessment developers can identify where and when students will likely encounter words in their school reading and prioritize a subset of high-value words for a specific purpose. For example, using the Lexile WordBank, curriculum and assessment developers can answer questions, such as in what grade do students typically first encounter a specific word or what are the science vocabulary words a fourth-grade student should know.
For more information about the Lexile WordBank, visit https://metametricsinc.com/education-companies/products-and-services/lexile-vocabulary-service/.
About Youdao, Inc.
Youdao is the leading intelligent learning company in China, enriching the lives of people of all ages every day, guiding them on their journey of pursing knowledge and sharing ideas through technology. Building on the popularity of online knowledge tools such as Youdao Dictionary, Youdao offers online courses covering a wide spectrum of age groups, subject matter, learning goals and areas of interest. As the on-line education brand with the largest number of users in China, Youdao has over 100 million monthly active users.
Youdao was founded in 2006 as part of NetEase, Inc, a leading internet technology company in China. For more information, visit http://ir.youdao.com/.
About MetaMetrics
MetaMetrics is an award-winning education technology organization that offers the only scientifically valid, universal scales for measuring reading and listening (Lexile) and math (Quantile) with plans to develop measures for oral reading fluency and writing. The Lexile and Quantile Frameworks measure student ability and the complexity of the content they encounter. Lexile and Quantile measures and related technologies link assessment to instruction and provide next steps for students of all ages and abilities. The measures also provide valuable insights about students' potential for growth. MetaMetrics' measures, products and services are licensed to dozens of education product companies to help achieve that growth. For 35 years, MetaMetrics' work has been increasingly recognized for its research-based approach to improving learning. For more information, visit metametricsinc.com.