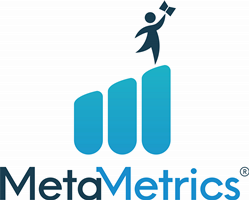 At MetaMetrics, we are committed to helping teachers, parents and students use our measures to accelerate learning. To make this vision a reality, teachers have told us it is critical that they have access to tools for making Lexile and Quantile measures actionable.
DURHAM, N.C. (PRWEB) August 13, 2019
Today MetaMetrics unveiled the Lexile® and Quantile® Hub. Developed based on feedback from thousands of educators, parents and students, this online platform brings meaning to measurement with new and enhanced reading and math tools that tie measures students receive from assessments directly to learning resources. The Lexile Framework® for Reading and Quantile Framework® for Mathematics measure student ability and the difficulty of reading and math content on the same scale.
"At MetaMetrics, we are committed to helping teachers, parents and students use our measures to accelerate learning. To make this vision a reality, teachers have told us it is critical that they have access to tools for making Lexile and Quantile measures actionable," said Malbert Smith, CEO and co-founder, MetaMetrics. "With today's launch of the Hub, there is now an extensive collection of tools and resources available in one, easy-to-navigate platform."
On the Hub is WordLists, a new tool featuring words from the bestselling math, science, social studies and English/language arts textbooks for grades 1-12. WordLists reflects the words students will encounter in learning. With WordLists, teachers create custom lists of key vocabulary by grade level and domains, saving countless hours previously spent developing targeted vocabulary lists.
Teachers, parents and students will also find the popular Find a Book, a tool that identifies just the right book for students based on their Lexile level and interests, on the Hub. Find a Book is growing to include more than half a million books with search filters for nine interest categories.
To support learning across the literacy spectrum, the redesigned Lexile Analyzer® allows teachers to enter text, such as a news article, and receive key vocabulary information in addition to a Lexile range for the text.
All of the Quantile tools on the Hub are redesigned and offer enhanced navigation. Teachers can use Quantile® Teacher Assistant to differentiate instruction based on a student's or classes' Quantile measure. The tool aligns each state's standards to the Quantile Framework and organizes them into focus, prerequisite, supporting and impending math skills.
Quantile® Find Your Lesson shows the Quantile measures of textbooks and other math curriculum, allowing teachers to ensure student readiness for instruction. It features each lesson's Quantile measure and the ability to explore further to identify resources to support instruction. Find Your Lesson includes more than 48,000 lessons across 700 titles by title, ISBN, publisher, state textbook edition or course.
MetaMetrics' partners in the education publishing and assessment community are enthusiastic about the launch of the Hub. Mike Ruby, director of product management, education assessments at MetaMetrics-partner Scantron, said, "Our customers are always looking for ways to connect test results to actionable classroom activities. We provide Lexile scores to assist them with direct connections to classroom resources. We're delighted to see an expansion of the readily available tools surrounding Find a Book and the Lexile measure."
Teachers from around the country who previewed the new Hub are enthusiastic about its wealth of resources, easy-to-use interface and the ways that its tools support student math and reading growth.
Debi Wingfield, a first grade teacher at Legacy Elementary School in Frederick, Colorado, immediately saw the ways she can use the new Find a Book with her students. She said, "I have six different reading levels in my class. With Find a Book, I can quickly and easily make book recommendations to my students and to their parents. Then parents can use the tool to look up the book assigned so they understand their students' Lexile measures. This will help my students build their reading skills while strengthening the home-school connection."
Educators, parents and students can access the resources at Hub.Lexile.com in three different ways. Hub Basic is free to educators, parents and students and does not require registration. Basic+ allows users to personalize their Hub and save math learning resources in a resource center and books from Find a Book in a bookshelf for future use and is available by simply providing an email address and role and setting up a password.
Hub Premium, available free to educators in MetaMetrics' more than 20 partner states or for a $17.99 annual subscription, offers additional resources, including:

Previews of up to 10 challenging words and their definitions, parts of speech and example sentences for each book from Oxford Dictionaries in Find a Book.
The Lexile level and vocabulary by chapter for more than 1,200 popular chapter books in Find a Book.
Custom vocabulary lists with Lexile WordLists.
A free 60-day trial of Hub Premium is available for a limited time. For more information, visit Hub.Lexile.com.
About MetaMetrics
MetaMetrics is an award-winning education technology organization that offers the only scientifically valid, universal scales for measuring reading (Lexile) and math (Quantile) with future plans to develop measures for listening, oral reading fluency and writing. The Lexile and Quantile Frameworks measure student ability and the complexity of the content they encounter. Lexile and Quantile measures and related technologies link assessment to instruction and provide next steps for students of all ages and abilities. The measures also provide valuable insights about students' potential for growth. MetaMetrics' measures, products and services are licensed to dozens of education product companies to help achieve that growth. For 35 years, MetaMetrics' work has been increasingly recognized for its research-based approach to improving learning. For more information, visit metametricsinc.com.