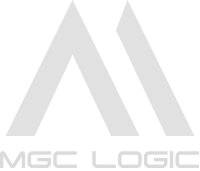 ROSEAU VALLEY, Dominica (PRWEB) September 18, 2019
With regulation for cryptocurrencies still one of the main issues, people who want to get involved in the industry had been looking for reliable alternatives. In their quest for better security and fast trading execution, traders could find MGC Logic, a leading cryptocurrency trading platform, which wants to leave its footprint on how people can trade crypto with some of the highest standards.
Simplifying a complex industry
Since the idea of cryptocurrency is relatively new for most of the traders, even those with experience in other markets, the MGC Logic offer had been designed so anyone will be able to get an in-depth understanding into the world of cryptocurrencies. With the company's Trading Academy, clients will receive access to technical and fundamental analysis, crypto signals, video chart analysis, and much other useful information.
Owned and operated by New Olympia Inc, MGC Logic aims to offer one of the best solutions for cryptocurrency trading, and it managed to develop a simple yet effective proprietary web-based platform, which should make cryptocurrency trading fast, accurate, and simple.
Powered by TradingView charts, the platform offers access to all technical analysis features needed by any trader, helping them in finding some of the best trading opportunities. With one-click trading, a popularity indicator, price alerts, trading reports, and a wide variety of cryptocurrency pairs, the MGC Logic platform represents a good alternative to the traditional exchange platforms, which continue to lose confidence.
Cryptocurrencies available for the masses
The whole idea of cryptocurrencies had been to develop a decentralized alternative to the current fiat monetary system, and with companies like MGC Logic, any person is able to trade digital assets. A basic account could be opened with as little as $250 and trading on margin is available. Even with the lower-level account, clients are still eligible for a decent pack of features. Pro Webinars, Daily Market Review, and Price Alerts are just a few of them.
Although MGC Logic had been launched about a year ago, it had already managed to develop an offer that is suited for any type of trader, beginner or advanced. An easy-to-use platform, plenty of educational material, and easy access to the market make trading with the company one of the most suitable options.
MGC Logic's goal is to continue to be a leading and trusted cryptocurrency trading platform, dedicated to providing nothing but premium-quality online trading tools. Committed to offering its clients a highly customizable and tailor-made solution to crypto trading, the services are suited for any type of person, no matter of prior experience or knowledge.
Safety and security had become some of the most important priorities for cryptocurrency traders, and with platforms like MGC Logic, those features are guaranteed. The future of digital assets should benefit from the development of the derivatives markets and as long as companies like MGC Logic will continue to operate, traders will get access to reliable and premium trading conditions, necessary to thrive in a fast-paced environment like the cryptocurrency market.