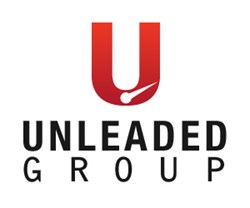 "Locating our newest office in Miami allows us to serve our clients' needs more efficiently and economically while also tapping into new market opportunities in this exciting and rapidly developing region."
Miami, Florida (PRWEB) November 12, 2013
Unleaded Software Inc., the leading global provider of customized web and marketing services, today announced the opening of its new South Florida office. Based in Miami, the new sales and marketing division is positioned to meet the increasing demand for locally delivered web and marketing solutions from global customers with operations in Miami.
Unleaded has positioned it's operations worldwide to serve the trend among global companies preferring to align with a web and marketing solutions company that's conveniently regionally local in order to service contracts better over a global delivery framework.
Petur Workman is named VP of Business Development/Miami. "Our move into South Florida helps us to better service our multinational clients, as it is a blossoming financial hub for the South American continent," says Workman who joined Unleaded's Denver team in mid-2013. "We have customers in multiple industries that continue to expand their operations into the U.S. and conversely into South America. Locating our newest office in Miami allows us to serve our clients' needs more efficiently and economically while also tapping into new market opportunities in this exciting and rapidly developing region."
Juan Diego Henao, Director of Business Development/Miami will oversee sales and client development with Workman. Henao is a proven quantity in the Miami region leveraging best-in-class business solutions to growth-minded companies. His background includes working for top international brands including Coors Brewing Company, Gillette, Heinz, Booz Allen+ Hamilton, and Kaiser Associates. "My focus is on helping clients get to the next step, with an emphasis on top line growth aligning branding and positioning strategy vis-à-vis the consumer, effective communication, and flawless execution. I don't believe in one-size-fits-all and draw from a wide range of experiences with top companies, and budgets ranging from over $20MM to under $1MM."
Jarod Clark, President of Unleaded, announced the Miami office opening effective immediately, saying: "We see South Florida as the gateway to the ever expanding companies of South America. Unleaded has been delivering web design, development and website hosting services to global clientele since 1996, and the launch of this new office allows us to more effectively meet their demands for web and marketing solution services and to nurture a new generation of media-based needs in South Florida, Latin America and the Caribbean.
News Facts:

The new South Florida office is located at 1101 Brickell Avenue, 8th Floor, Miami, FL 33131. Sales and Client Services operate in this location.
Unleaded's headquarters is located in Denver, Colorado's Ballpark Neighborhood at 2314 Broadway, Denver, CO 80205. Unleaded's full complement of services are performed in this location including: Sales, Client Services, Design, Development, Programming, Video Production, Content Writing, SEO, and Web Hosting.
Website development and programming are the focus of the firm's Seville, Spain and Ahmedabad, India offices.
Unleaded's Los Angeles office, opened in October, offers Sales and Client Services to local and global enterprise with headquarters in California and the Western United States.
About Unleaded Group
Since 1996, Unleaded Software Inc., DBA Unleaded Group, has performed as an industry leader in web design, development, eCommerce and hosting. We leverage statistical analysis, best-in-class technology and proven marketing principles to maximize online revenue opportunities for our clients. We provide a full suite of online and traditional marketing services including: Analytics and eCommerce Strategy, Email Marketing, Pay per Click Campaign Management, Display Advertising, Rebranding, Affiliate Marketing, Search Engine Optimization, Social Marketing, CRM Optimization and International eCommerce strategies. Utilizing the Magento and ExpressionEngine platform's, we create and deploy online website solutions and take action to improve all aspects of our client's current and future digital marketing needs. The results are measurable including more traffic, more sales, greater profits with a greater return on investment. Clients of Unleaded Group include numerous household brands in retail, sports, travel, health and beauty, publishing and other consumer services. Unleaded provides green website hosting services through its division, http://www.BeanstalkSolarHosting.com, for all website levels from cottage industry size business to Fortune 500 level enterprise.
"Fuel your Brand with Unleaded for Maximum Performance."
Specialties
Website Design and Development UX/UI, eCommerce Development, Magento Gold Level Solutions Partner, ExpressionEngine Professional Partner, Google Ads Professional Certification, AheadWorks Professional Partner, Social Media Marketing, Search Engine Optimization, Content Writing, Editing, Video Development, Website Programming, Website Hosting.
Supporting Resources
Unleaded Group: http://www.unleadedsoftware.com
Twitter: https://twitter.com/unleaded_group
LinkedIn: http://www.linkedin.com/company/the-unleaded-group
Facebook: https://www.facebook.com/UnleadedGroup
YouTube: http://www.youtube.com/user/unleadedmedia
For information, contact:
Jarod Clark, President, at 855.865.3233 x 202 or email jarod(at)unleadedgroup(dot)com.
Petur Workman at 855.865.3233 x 247 or email pworkman(at)unleadedgroup(dot)com.
Juan Diego Henao at 855.865.3233 x 248 or email jdhenao(at)unleadedgroup(dot)com.