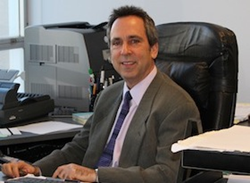 MIAMI (PRWEB) January 18, 2019
Celebrity Cruise Lines is responsible for the death of Tennessee resident Robert Bever alleges a lawsuit filed in U.S. District Court by noted Miami Maritime Attorney Brett A. Rivkind.
Bever, 68 of Athens, TN, was killed along with 11 others when their tour bus crashed and overturned as it drove between the cruise port in Costa Maya, Mexico and Mayan ruins in Eastern Mexico in late December, 2017.
The tour was promoted and sold by Celebrity Cruises which is one of five cruise brands operated by global cruise vacation company Royal Caribbean Cruises, Ltd.
"The cruise ship companies typically defend cases involving crashes during shoreside excursions by claiming that the excursion operators are independent contractors for which the cruise ship company has no responsibility," said Rivkind.
The suit, which seeks $20-Million, alleges that Celebrity was negligent by failing to adequately investigate the safety of the transportation provided for the excursion
The lawsuit is filed in the United States District Court Southern District of Florida, Miami Division, and is assigned case number 1:18-cv-25239-GAYLES/Otazo-Reyes.
About Rivkind, Margulies & Rivkind, P.A.:
Rivkind, Margulies and Rivkind, P.A. is a preeminent maritime and admiralty law firm with an international reputation for dedication and excellence. The firm aggressively represents passengers and crew members from around the world who have been injured or victimized on a cruise ship, yacht, boat or other types of watercraft. Lead attorney Brett Rivkind has been handling maritime cases since 1983, helping thousands of victims harmed at sea. He was invited by the United States Congress to appear as a maritime law expert regarding safety and security issues aboard passenger cruise ships.
Media Contact:
Andrew Colton
Colton Legal Media
877-484-4611