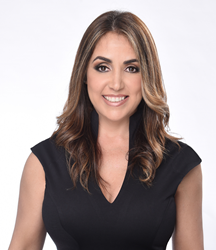 "Miami real estate proved its resiliency, robust fundamentals and unending demand in 2022, recording near record sales despite a Fed-infused meteoric rise in mortgage rates"
MIAMI (PRWEB) January 20, 2023
Miami-Dade County real estate registered its second-best total home sales year ever in 2022 and annual condo sales finished No. 2 all-time in Miami history, according to 2022 year-end and December 2022 statistics released today by the MIAMI Association of Realtors (MIAMI) and the Multiple Listing Service (MLS) system.
"Miami real estate proved its resiliency, robust fundamentals and unending demand in 2022, recording near record sales despite a Fed-infused meteoric rise in mortgage rates," MIAMI Chairman of the Board Ines Hegedus-Garcia said. "Now that mortgage rates are down 1 percentage point from their October 2022 high, we are seeing more buyers and sellers come off the sidelines. Showings are up and national mortgage purchase applications jumped 25% this week. It could take two months for those deals to reflect in the sales data."
The 30-year fixed mortgage rate, which started 2022 at 3% and peaked at 7.375% on Oct. 20, 2022, sits at 6.11% today. Sales data is sensitive to mortgage rates movements, but it is important to note that December 2022 statistics don't reflect these lower rates as December 2022 purchases were agreed to in October and November when rates were higher.
"Inflation is tapering and that will push mortgage rates to 5% - 5.5% by year-end," MIAMI REALTORS® Chief Economist Gay Cororaton said. "Homebuyers who decide to buy in 2023 will find relatively more supply in the market and face less buyer competition. Expect a more active housing market in the second half as those properties start to get snapped up."
Miami's Second-Biggest Total Sales and Condo Sales Year Ever
The Miami-Dade County real estate market sold 31,627 total homes (or 86 transactions per day) in 2022. That's second all-time in Miami-Dade County history, behind only the 39,394 homes sold in 2021.
The Miami condo market played a significant role in the annual total sales figure as Miami had its second-biggest condo sales year ever in 2022. Miami sold 19,377 condos in 2022, second only to the historic 2021 campaign (23,689 condo transactions). Miami registered 12,250 single-family home sales in 2022.
When looking at monthly sales, Miami December 2022 sales decreased 48.2% year-over-year, from 3,433 to 1,779. Transactions decreased because it is in comparison to a record December 2021, today's mortgage rates have doubled vs. 12 months ago and the market has low inventory in specific price points.
While overall inventory is on the rise, most of the growth in listings is at the top end or luxury segment of the market. Miami single-family inventory in the $400K to $600K price range, for example, is at 2.6 months of supply, well below a balanced market (6 months).
In fact, Miami-Dade active listings are still down 49% versus pre-pandemic numbers (year-end 2022 vs year-end 2019).
Single-family home sales decreased 45.1% year-over-year, from 1,356 in record-breaking December 2021 to 744 in December 2022, due to lack of inventory and rising mortgage rates. Miami existing condo sales decreased 50.2% year-over-year, from 2,077 record-breaking December 2021 to 1,035 in December 2022, due to lack of inventory and rising mortgage rates.
December 2021 sales surged so high because of historic-low mortgage rates and pandemic-fueled homebuying. Mortgage rates averaged near 3% in December 2021.
The Fed, which has made multiple hikes to the fed funds rate, is intent on slowing 40-year high inflation. While the Fed doesn't set mortgage rates, it affects them through its conduct of monetary policy.
According to Freddie Mac, the average commitment rate for a 30-year, conventional, fixed-rate mortgage 6.15% as of January 19. That's down from 6.33% last week, but up from 3.56% one year ago.
Miami Real Estate's Strong In-Migration & Other Market Fundamentals

Homebuyers from high-tax, high-density states continue moving to South Florida. Miami-Dade County out-of-state driver license exchanges remain up double digits for relocating New Yorkers, Californians, New Jerseyans and more, according to Q3 2022 data from Florida Department of Highway Safety and Motor Vehicles (FLHSMV).
Florida is fastest-growing state for the first time since 1957 (1,142 net new residents per day in 2022 per U.S. Census)
Global companies continue relocating to Miami, such as Citadel, a multinational hedge fund that manages $57 billion in assets and is developing a $1 billion Miami office tower with plans to have 1,500 employees in 10 years.
South Florida has one of the strongest job markets in the country, with 2% unemployment-- lower than the national figure.
Miami prices keep rising (11+ consecutive years of price appreciation) unlike many other major markets and homes keep selling fast (35 days on average).
Global buyers are returning in mass to America's top international market. Foreign homebuyers purchased $6.8 billion of South Florida residential properties in 2022, up 34% from $5.1 billion in 2021, according to our 2022 MIAMI REALTORS® Global Study
Miami's percentage of cash buyers (42.4%) is significantly higher than the national average (28%). Nearly 60% of Miami-Dade luxury buyers pay all-cash.
Distressed sales are statistically insignificant, reflecting a healthy market.
Demographic shifts (Millennials reaching prime home-buying age and surging senior/retiree population growth)
Expansion of remote work benefits Miami because if you can work wherever why wouldn't you want to live in sunny Miami?
South Florida Home Prices Are Lower Than Many Other U.S. Metros
Miami-Fort Lauderdale-West Palm Beach's median home price ($570,000) is significantly lower than many other major markets such as San Francisco-Oakland-Hayward, CA ($1.3 million), San Diego-Carlsbad, CA ($900,000), Los Angeles-Long Beach-Glendale, CA ($893,200), Seattle-Tacoma-Bellevue, WA ($741,300), Boston-Cambridge-Newton, MA-NH ($698,900), Denver-Aurora-Lakewood, CO ($666,000), New York-Jersey City-White Plains, NY-NJ ($616,300), and Washington-Arlington-Alexandria, DC-VA-MD-WV ($581,300), according to NAR's Q3 2022 Metropolitan Media Area Prices report.
Miami-Dade County single-family home median prices increased 1.1% year-over-year in December 2022, increasing from $525,000 to $530,900. Miami single-family median prices have risen for 133 consecutive months (11+ years), the longest running-streak on record. Existing condo median prices increased 5.5% year-over-year, from $355,000 to $374,500. Condo median prices have increased in 134 of the last 139 months.
While median prices have increased nationally so has house-buying power because of a long-run decline in rates before March 2022 and the slow, but steady growth of household income. West Palm Beach (No. 5) and Miami (No. 6) ranked among the Top-10 U.S. metros where homebuyer income grew the most during the pandemic via Redfin report.
Home prices are determined by supply and demand. Lower supply and higher demand create higher prices. Inventory for Miami single-family homes (4 months) and condos (4.1 months) are low. Also, one of the supports for home prices is rents and rents are up.
Locally, the greater share of Miami luxury sales is also part of the reason for the large year-over-year increase in median prices.
Miami Total Active Listings Rise for Third Consecutive Month
Total active listings at the end of December 2022 increased 18.9% year-over-year, from 8,997 to 10,706.
Inventory of single-family homes increased 57.7% year-over-year in December 2022 from 2,563 active listings last year to 4,043 last month. Condominium inventory increased 3.6% year-over-year to 6,663 from 6,434 listings during the same period in 2021.
New listings of Miami single-family homes decreased 20.1% to 914 from 1,144. New listings of condominiums decreased 22.2%, from 1,809 to 1,407.
Months' supply of inventory for single-family homes increased 100% to 4 months year-over-year, which indicates a seller's market. Inventory for existing condominiums increased 24.2% to 4.1 months, which also indicates a seller's market. A balanced market between buyers and sellers offers between six- and nine-months supply.
Nationally, total housing inventory at the end of December was 970,000 units, which was down 13.4% from November but up 10.2% from one year ago (880,000). Unsold inventory sits at a 2.9-month supply at the current sales pace, down from 3.3 months in November but up from 1.7 months in December 2021.
Miami Real Estate Posts $200.1 Million Local Economic Impact in December 2022
Every time a home is sold it impacts the economy: income generated from real estate industries (commissions, fees and moving expenses), expenditures related to home purchase (furniture and remodeling expenses), multiplier of housing related expenditures (income earned as a result of a home sale is re-circulated into the economy) and new construction (additional home sales induce added home production).
The total economic impact of a typical Florida home sale is $112,500, according to NAR. Miami-Dade County sold 1,779 homes in December 2022 and had a local economic impact of $200.1 million.
Miami total dollar volume totaled $1.2 billion in December 2022. Single-family home dollar volume decreased 64.15% year-over-year, from $1.7 billion to $598.2 million. Condo dollar volume decreased 54.74% year-over-year, from $1.4 billion to $650 million.
Miami Distressed Sales Remain Low, Reflecting Healthy Market
Only 1.2% of all closed residential sales in Miami were distressed last month, including REO (bank-owned properties) and short sales, compared to 1% in December 2021. In 2009, distressed sales comprised 70% of Miami sales.
Short sales and REOs accounted for 0.2% and 1% year-over-year, respectively, of total Miami sales in December 2022.
Miami's percentage of distressed sales are on par with the national figure. Nationally, distressed sales represented approximately 1% of sales in December, virtually unchanged from one year ago.
Miami's Percentage of Sales Continue to Outpace the Nation, State
In Florida, closed sales of single-family homes statewide totaled 19,158 in December 2022, down 36.1% year-over-year, while existing condo-townhouse sales totaled 7,677, down 40%. Closed sales may occur from 30- to 90-plus days after sales contracts are written.
Nationally, total existing-home sales transactions decreased 1.5% from November to a seasonally adjusted annual rate of 4.02 million in December. Year-over-year, sales sagged 34.0% (down from 6.09 million in December 2021).
The statewide median sales price for single-family existing homes was $395,000, up 5.6% from the previous year, according to data from Florida Realtors Research Department in partnership with local Realtor boards/associations. Last month's statewide median price for condo-townhouse units was $310,000, up 8.8% over the year-ago figure. The median is the midpoint; half the homes sold for more, half for less.
Nationally, the median existing-home price for all housing types in December was $366,900, an increase of 2.3% from December 2021 ($358,800), as prices rose in all regions. This marks 130 consecutive months of year-over-year increases, the longest-running streak on record.
Miami Real Estate Attracting Near List Price
The median percent of original list price received for single-family homes was 95.2% in December 2022, down 3.5% from 98.7% last year. The median percent of original list price received for existing condominiums was 96%, down 1.3% from 97.3% last year.
The median number of days between listing and contract dates for Miami single-family home sales was 35 days, up from 19 days last year. The median time to sale for single-family homes was 77 days, a 16.7% increase from 66 days last year.
The median number of days between the listing date and contract date for condos was 34 days, down 5.6% from 36 days. The median number of days to sale for condos was 73 days, a 8.8% decrease from 80 days.
Miami Cash Sales 51.4% More than National Figure in December 2022
Cash sales represented 42.4% of Miami closed sales in December 2022, compared to 40.3% in December 2021. About 28% of U.S. home sales are made in cash, according to the latest NAR statistics.
Cash buyers are not deterred by rising rates. The high percentage of cash buyers reflects Miami's top position as the preeminent American real estate market for foreign buyers, who tend to purchase with all cash as well as some moving from more expensive U.S. markets who can buy more with their profits from real estate sales.
Cash sales accounted for 54.6% of all Miami existing condo sales and 25.5% of single-family transactions.
To access December 2022, Year-end 2022 and 4Q 2022 Miami-Dade Statistical Reports, visit http://www.SFMarketIntel.com
Note: Statistics in this news release may vary depending on reporting dates. MIAMI reports exact statistics directly from its MLS system.
About the MIAMI Association of Realtors®
The MIAMI Association of Realtors (MIAMI) was chartered by the National Association of Realtors in 1920 and is celebrating 103 years of service to Realtors, the buying and selling public, and the communities in South Florida. Comprised of six organizations: MIAMI RESIDENTIAL, MIAMI COMMERCIAL; BROWARD-MIAMI, a division of MIAMI Realtors; JTHS-MIAMI, a division of MIAMI Realtors in the Jupiter-Tequesta-Hobe Sound area; MIAMI YPN, our Young Professionals Network Council; and the award-winning MIAMI Global Council. MIAMI REALTORS represents nearly 60,000 total real estate professionals in all aspects of real estate sales, marketing, and brokerage. It is the largest local Realtor association in the U.S. and has official partnerships with 242 international organizations worldwide. MIAMI REALTORS® has launched its new YPN Global and will host the first-ever YPN Global Congress on Feb. 12-15, 2023, in Dubai. MIAMI has been selected to host the prestigious FIABCI World Congress on June 5-9, 2023. MIAMI's official website is http://www.MiamiRealtors.com
###