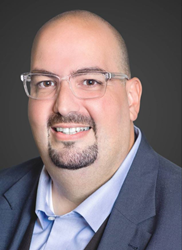 "We are excited to add CREXi to our growing list of exclusive South Florida MLS syndication partners"
MIAMI (PRWEB) October 22, 2020
The MIAMI Association of Realtors Commercial (MIAMI Commercial) has partnered with CREXi, a leading online commercial real estate marketplace, to boost the exposure of MIAMI Commercial listings and give MIAMI Commercial members cutting-edge listing and marketing tools so they can better serve their clients.
The South Florida Commercial Multiple Listing Service will be sharing their commercial listings with CREXi at no cost to members. The MIAMI-CREXi partnership adds to MIAMI's growing list of global, national and local commercial syndication partners. No other South Florida association provides similar exposure for commercial listings.
"We are excited to add CREXi to our growing list of exclusive South Florida MLS syndication partners," MIAMI Commercial President Fernando Arencibia Jr. said. "Miami Commercial members will use CREXi's far-reaching commercial marketplace and marketing tools to maximize the exposure of their MLS listings to the benefit of their South Florida clients."
The MIAMI-CREXi partnership will speed up the otherwise lengthy process of manually adding and updating commercial listings. New and existing properties are automatically imported from an agent's MIAMI dashboard straight to the CREXi marketplace and refreshed daily.
With this time-consuming obstacle removed, brokers save hours of time while CREXi captures all the information necessary to create the most comprehensive and relevant search experience for qualified parties. MIAMI Commercial brokers can also take advantage of CREXi's suite of powerful listing management and broker marketing tools, allowing agents to focus on managing the transaction, maximizing exposure, and growing their business.
"CREXi is in a unique position to pair real-time insights with cutting-edge technology," CREXi CEO Mike DeGiorgio said. "We of course stand by the investment these brands are making in a partnership that propels their agents and are thrilled to be a part of their story."
MIAMI members will get an exclusive 35% discount to CREXi's PRO membership. A CREXi PRO membership allows brokers and agents alike to leverage CREXi's powerful technology and tools to drive more qualified leads to their listings, market to buyers and tenants, and close deals up to 6x faster.
Learn more about CREXi on CREXi.com
About CREXi
CREXi launched as a marketplace where brokers could list properties and manage leads to find the ideal buyers and tenants efficiently and effectively. Since then, they developed marketing automation tools, lead analytics, featured listing offerings, and secure file storage into a robust broker suite that leads commercial real estate into the digital age. CREXi's online auction service also opens sellers to a brave new world of virtual bidders, removing the roadblock of physical distance and expensive travel from potential sales. With millions of users, the platform has helped buyers, tenants and brokers transact and lease on over 500,000 commercial listings totaling more than $1 trillion in property value. CREXi has grown to 150+ employees and is headquartered in Los Angeles, California. For more information visit CREXi.com
About the MIAMI Association of Realtors
The MIAMI Association of Realtors was chartered by the National Association of Realtors in 1920 and is celebrating 100 years of service to Realtors, the buying and selling public, and the communities in South Florida. Comprised of six organizations, the Residential Association, the Realtors Commercial Alliance, the Broward-MIAMI Association of Realtors, the Jupiter Tequesta Hobe Sound (JTHS-MIAMI) Council, the Young Professionals Network (YPN) Council and the award-winning International Council, it represents 52,000 total real estate professionals in all aspects of real estate sales, marketing, and brokerage. It is the largest local Realtor association in the U.S. and has official partnerships with 223 international organizations worldwide. MIAMI's official website is http://www.MiamiRealtors.com
###