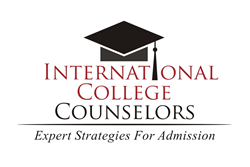 The Coalition Application could be a great tool for students.
Miami, Fla. (PRWEB) October 31, 2015
More than 80 colleges and universities, including all of the Ivy League universities, are creating a college application system that will rival the Common Application: the Coalition Application. The new platform and website, set to launch in April 2016, will enable students to create a portfolio, get help from college counselors, and apply to many schools with their completed portfolios. Students can start on their portfolios and start receiving help in 9th grade. This initiative is known as the Coalition for Access, Affordability and Success. For students applying to college in 2016, this could impact their admissions strategy if they plan to apply to any of the schools in the Coalition.
There are three main parts to the Coalition's work:
1. The high school student's portfolio: The colleges and universities in the coalition are adding a platform for online portfolios for high school students. The idea is to encourage ninth graders to add samples of what they are learning or accomplishing in high school. This could include everything from examples of work to videos to extracurricular achievements. The goal is for high school seniors to have a body of work that can be used to help identify appropriate colleges and apply to them.
2. Coaching from college admissions officers: Students can send invitations to colleges and share part or all of their portfolios with counselors at those schools. The idea is that then college admissions officers and others can take a look at a student's work and provide coaching. For example, if a college saw that a student was good in math or science, the student would be encouraged to continue. Counselors would also provide guidance, for example, in determining which courses students should take.
3. A new online application: The Coalition will introduce a new online application. Like the Common Application, there will be some factual information that students would need to enter only once (name, high school, etc.). However, unlike the Common Application, this one will have short answer or essay questions or other sections prepared by each college. Ideally, the questions will link to material that applicants have put in their portfolios. Standardized test scores and high school transcripts would continue to be provided to colleges as they currently are being provided.
A rival to the Common Application, not a replacement
The application from the Coalition will not be required by any of the 80 schools. These institutions will still accept the Common Application. Colleges which will accept this new application include every Ivy League university, Stanford University and the University of Chicago; liberal arts colleges such as Amherst, Swarthmore and Williams Colleges; and leading public institutions such as the University of Michigan, University of North Carolina at Chapel Hill and University of Virginia.
Coalition for Access, Affordability and Success criteria for members
According to Inside Higher Ed (9.29.15), private colleges may join if they "provide sufficient financial aid to meet the full, demonstrated financial need of every domestic student they admit." Public institutions may join if they offer "affordable tuition along with need-based financial aid for in-state residents."
High school classes of 2017 will be the first to use the application. The coalition plans to start accepting applications in summer 2016, but has postponed when students can start to work with it from January 2016 until April, according to the Los Angeles Times (10.28.15).
"The Coalition Application could be a great tool for students. I'm glad the Coalition pushed back the launch date until April to ensure that students have the best opportunities of enhancing their college application experience. We don't want another problem like what happened with the Common Application revision two years ago, " said http://www.internationalcollegecounselors.com education consultant [Mandee Heller Adler __title__ ], CEO of International College Counselors.
About International College Counselors
The expert educational consultants at International College Counselors are dedicated to helping students and their families from across the country and all over the world find, apply to, and gain admission to the college of their dreams. If you would like to learn how to successfully navigate the college admissions process, please contact our expert college advisors at info(at)internationalcollegecounselors(dot)com or call 954-414-9986.