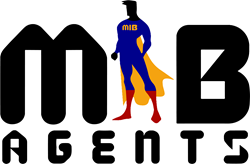 With research for all pediatric cancers, including osteosarcoma, receiving less than four percent of the national research budget, Osteosarcoma is considered an "orphan cancer" with less than 200,000 cases per year.
Barnard, Vermont (PRWEB) February 14, 2017
One of the least-understood yet least-researched pediatric cancers — osteosarcoma — will be the focus of a first-ever conference, February 23–25 at The Biltmore Hotel in Miami, Florida. The event will bring patients, families, doctors and researchers together to explore ways to boost research and funding for this devastating disease.
Osteosarcoma is a primary bone cancer that typically affects kids and teenagers aged 10 to 19. It requires aggressive treatment that can involve chemotherapy combinations plus limb-salvage surgery and/or amputation of the affected limb.
No new treatments for this disease have been developed in 30+ years — a reality that profoundly frustrates osteosarcoma patients and their families in this era of comparative progress against some other forms of cancer.
"With research for all pediatric cancers, including osteosarcoma, receiving less than four percent of the national research budget, Osteosarcoma is considered an "orphan cancer" with less than 200,000 cases per year," says Ann Graham, President & Founder of MIB Agents.
Organized by a team of volunteers with the 501(c)(3) national nonprofit osteosarcoma support organization MIB (Make It Better) Agents, this inaugural conference — dubbed FACTOR, which stands for Funding-Awareness-Collaboration-Trials-Osteosarcoma-Research — aims to help improve education, increase collaboration, raise awareness, increase the number of clinical trials, discover better therapies, advance research efforts, and much more.
The MIB FACTOR 2017 Conference will feature 34 distinguished speakers, including doctors from leading cancer treatment and research centers around the U.S., such as:
Cleveland Clinic, Taussig Cancer Institute
Johns Hopkins, All Children's Hospital
Memorial Sloan Kettering Cancer Center
National Institutes of Health/National Cancer Institute
Stanford University School of Medicine
University of Kansas Medical Center
University of Miami, Sylvester Cancer Center
University of Minnesota, Masonic Cancer Center
University of Texas, MD Anderson Cancer Center
University of Utah
UT Southwestern Medical Center
Speakers are volunteering their time and have been invited directly by their patients to attend and present. See the complete speaker list at http://www.mibagents.org/factor-speakers.html.
Following the event, MIB Agents intends to help fund the most promising research presented at the conference, selected by a vote of the conference attendees.
In addition to the research focus, conference-goers will have a wide array of sessions and activities to participate in, from coping skills therapy to relationship-building social, and recreational opportunities.
The conference is being funded by family and friends of osteosarcoma patients and a handful of nonprofit organizations — honoring requests from three young adults who have since passed away from this disease asking that posthumous donations be made on their behalf to MIB Agents to make the conference happen.
The conference organizing team was led by Theresa Beech and Ann Graham, two women whose lives have been personally affected by osteosarcoma.
Beech is the mother of two children, Sarah (18) and Daniel. Daniel died from osteosarcoma in August 2016 at the age of 13. She developed a research database that is now the second largest in the U.S. and was an inspiration for this conference.
Graham, founder of MIB Agents, was herself diagnosed with osteosarcoma at the age of 43, becoming the only adult to be treated on the pediatric floor at Memorial Sloan Kettering Cancer Center in New York.
MIB Agents Background
Ann Graham started MIB Agents when her fellow osteosarcoma patient, 10-year-old Alyssa, a dancer, discovered a recurrence. Alyssa's leg was amputated and she began a clinical trial, which failed. Alyssa was sent home on hospice care and Ann wanted to make her final days special. She planned a NYC trip for Alyssa, which consisted of seeing the Rockettes, Mary Poppins on Broadway, visiting the American Girl Doll store, and watching the Nutcracker at Lincoln Center where she was allowed to dance on stage after the show. Alyssa passed away two weeks later, but Ann was inspired to improve the final days of other children like Alyssa. The missions continued and were self-funded, until becoming an official 501(c)(3) in February 2016.
MIB Agents Mission
MIB Agents offers love and support for kids with osteosarcoma in several ways by: pairing a child in active treatment with a child who survived (through letters of hope & support and gaming); providing items of comfort and entertainment (iTunes Cards, iPads, noise canceling headphones, etc.); arranging end-of-life experiences or comfort items (chairs to sleep in while sitting upright to a home viewing of Star Wars movies); and providing a platform for collaboration and research (such as the FACTOR Conference). Visit http://www.mibagents.org for more information and to get involved.
Media Contact
Kathleen Silverstein
Kathleen(at)onthemarcmedia(dot)com
410-963-2345