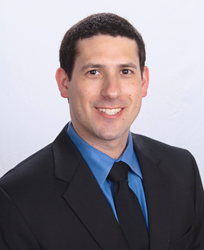 DALLAS (PRWEB) October 26, 2018
Dr. Sutker graduated from Plano Senior High School in Plano, Texas. He attended the University of Texas in Austin where he received his undergraduate degree in Plan II Honors. Following receiving his Bachelor's he graduated with his Medical Degree from the University of Texas Southwestern Medical School in Dallas in 2008.
Following graduation Dr. Sutker completed his general surgical internship and residency training at University of Texas Southwestern Medical School. To continue his post-doctoral training he completed his minimally invasive and bariatric surgery fellowship at the University of California-San Francisco. Dr. Sutker has received specialty training in the surgical treatment of obesity, gastro-esophageal reflux disease, esophageal motility disorders, paraesophageal hernias, and inguinal and ventral hernias. He also has an extensive practice in emergency general surgery, managing problems such as appendicitis, cholecystitis, diverticulitis, and small bowel obstructions. Dr. Sutker is certified by the American Board of Surgery. To remain up to date on his field he is a Fellow of the American College of Surgeons and a Fellow of the American Society for Metabolic and Bariatric Surgery. Dr. Sutker is a member of several professional organizations including the Dallas County Medical Society, Texas Medical Association, American Medical Association, and the Society of American Gastrointestinal and Endoscopic Surgeons.
Dr. Sutker opened his practice, Michael Sutker, M.D., P.A., at Medical City Dallas in 2014. His practice is one of several surgeons that form Surgical Consultants of Dallas, LLC. He is the Medical Director of the Robotic Surgery Program at Medical City Dallas Hospital, and the Chair of the Advanced Clinical Advisory Board.
Weight loss surgery includes a variety of procedures performed on people who have obesity. Weight loss is achieved by reducing the size of the stomach with a gastric band or through removal of a portion of the stomach known as sleeve gastrectomy or biliopancreatic diversion or by resecting and re-routing the small intestine to a small stomach pouch, known as gastric bypass surgery. Long-term studies show the procedures cause significant long-term loss of weight, recovery from diabetes, improvement in cardiovascular risk factors, and a mortality reduction from 40% to 23%. Dr. Sutker specializes in treating general surgery conditions with minimally invasive techniques, mostly utilizing robotic-assisted laparoscopy.
Dr. Sutker attributes his great success to his training, his availability, and his hard work. Dr. Sutker is married to a nurse. He and his wife have two young children. He enjoys spending his free time with his family.
Learn More about Dr. Michael D. Stern through his findatopdoc profile, https://www.findatopdoc.com/doctor/Michael-Sutker-General-Surgeon-Dallas-TX-75230
His private clinic, https://www.michaelsutkermd.com/, where he can be contacted at (972) 566-7860, and is located in Dallas, TX.
FindaTopDoc.com is a digital health information company that helps connect patients with local physicians and specialists who accept your insurance. Our goal is to help guide on your journey towards optimal health by providing you with the know how to make informed decisions for you and your family.