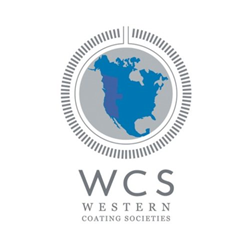 CINCINNATI (PRWEB) October 17, 2019
Michelman invites attendees at the 34th Biennial Western Coatings Symposium and Show to learn more about its line of low VOC surface modifiers for exterior wood coatings and sealants. This portfolio of additives helps extend the maintenance cycle of exterior wood coatings by protecting against water damage, swelling, cracking, and warping.
Michelman, selected as part of the event's technical presentation schedule, also features its waterborne metal coating protection solutions that control corrosion and COF. Mr. Scott Smallwood, Research Chemist in Michelman's Coatings Group, discusses this technology further in his technical presentation entitled "The Usage of Waterborne Copolymer Dispersions in Corrosion Resistant Applications." The company's surface modifiers, designed for thin layer clear topcoats for metal, are effective at low dry film thickness and show excellent adhesion to metal. Mr. Smallwood comments, "We have developed technology for fasteners, window fittings, and other small metal part applications that meets or exceeds the long term corrosion protection of currently available commercial products on a variety of metals, including aluminum or steel." For those interested, his presentation takes place on Wednesday, October 23rd.
Visit Michelman in booth #204 October 20-23, 2019, at the Paris Hotel and Convention Centre in Las Vegas, Nevada.
About Michelman
Michelman is a global developer and manufacturer of environmentally friendly advanced materials for industry, offering solutions for the coatings, printing & packaging and industrial manufacturing markets. The company's surface additives and polymeric binders are used by leading manufacturers around the world to enhance performance attributes and add value in applications including wood and floor care products, metal and industrial coatings, paints, varnishes, inks, fibers and composites. Michelman is also well-known as an innovator in the development of barrier and functional coatings, as well as digital printing press primers that are used in the production of consumer and industrial packaging and paper products, labels, and commercially printed materials. Michelman serves its customers with production facilities in North America, Europe and Asia, product development and technical service centers in several major global markets, and a worldwide team of highly trained business development personnel.