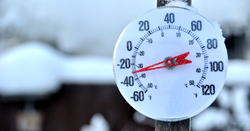 We're not that far into fall, but that doesn't mean you should slack on preparing your house for winter.
MONTROSE, Mich. (PRWEB) October 17, 2018
No matter how much you don't want it to be so – Winter is coming.
We're not that far into fall, but that doesn't mean you should slack on preparing your house for winter. There are several tasks you should tackle before the snow falls, from sealing drafty windows to cleaning your gutters.
To help you prioritize your to-do list, we have put together the most important chores to finish before winter officially hits. These chores and projects will prevent future headaches, while others might even save you some cash.
How to Prepare a House for Winter
Here is a list of ten things you should do before the snow flies.
1. Seal drafty windows and doors.
The windows and doors in your home are two major areas where you lose heat during the winter. Check those windows and doors to see if you feel any drafts. If the weather stripping is older, you should replace that as well. You can also caulk around windows and doors where necessary. If your windows are older, it might be time to replace them, but in the meantime, you can cover them with plastic to seal in the heat.
2. Clean and cover patio furniture and grill.
You don't want the winter elements to ruin your patio furniture or precious grill. Take advantage of the last sunny fall days to get everything all cleaned up before storing it away. If you don't have storage, you can cover everything up to protect it.
3. Remove or cover your air conditioner.
If you have a window AC unit, you will want to pull it out before the temperatures drop, as this is a good way to lose heat from your home. While there is an option to cover the window unit with an insulated liner, you would still feel drafts coming in. If you have a stationary unit outside your home, you should give it a good cleaning before covering it to ensure it's ready to go once warm weather hits.
4. Clean the gutters on your home.
Leaves and other debris can clog up your gutters creating a big mess. Not to mention the weight of snow and ice during the winter that could pull the gutters away from your home. Before the weather gets cold, make sure to clean your gutters, turn the downspouts away from the house, and check the fastenings.
5. Shut off exterior faucets.
The last thing you want to deal with when its cold out is frozen pipes. Turn off your exterior faucets to prevent damage to them over the winter months. To prolong the life of your water hose, remove it and store it away to prevent any cracking.
6. Replace your outdated thermostat.
An older thermostat could cost you money on your monthly energy bills. A programmable or smart thermostat can help you save money on those monthly energy bills.
7. Make sure rain and water drain away from your home.
When the snow melts, does it pool around your home? If it does it could be damaging your foundation. The dirt grade around the exterior of your home should slope away from the house. Add extra dirt if you need to so you can raise areas that are too low.
8. Inspect your fireplace's flue system.
Your fireplace can be a great tool to keep your home warm once the cold weather and snow finally hits. Before that happens, it's important to inspect your flue system to make sure it's free of any soot or creosote, which are fire hazards. A flue system is a channel in a chimney for conveying flame and smoke to the outer air. You should also check your fireplace for any drafts. If it's cold despite the damper being closed, the damper itself could be warped, worn, or rusted.
9. Clean or replace your furnace's air filter.
If you are trapped at home due to white-out or blizzard conditions, you'll want the best air quality possible. Not only does cleaning or replacing the air filter in the furnace improve your home's air quality, it will also make the unit run more efficiently. This will save you money on your monthly heating bills.
10. Update or add insulation to your home.
If you notice drafts, cold floors, and your furnace running all the time when the temperature drops, it's probably time to replace your outdated insulation. Foam insulation in your attic, exterior walls, crawl space, rim joist, and basement can not only keep the cold out of the home but will also save you money on your monthly energy bills. Foam insulation creates an air seal that will keep the air you treat to heat inside, while Old Man Winter is kept out.
Learn More About RetroFoam of Michigan and Foam Insulation
RetroFoam of Michigan has helped thousands of homeowners make their homes more comfortable with foam insulation since 2002. If you'd like to learn more about foam insulation, check out their Foam Insulation Learning Center filled with helpful guides and articles.