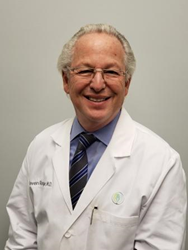 The IDEAL IMPLANT is a game changer.
GRAND RAPIDS, Mich. (PRWEB) October 30, 2018
Dr. Steven Ringler made the decision early in his plastic surgery career to focus on saline breast implants. To him, it was the best option for women seeking augmentation, and it's a choice he's never regretted.
It's also a big reason the Grand Rapids, Michigan surgeon is now one of the top surgeons in the country offering the IDEAL IMPLANT®, a structured implant that uses a series of shells nested together filled with saline. The unique, layered design gives the structured IDEAL IMPLANT a more natural look than saline implants to feel more like silicone gel implants, yet with the peace of mind of saline inside.
"I like the shape of the IDEAL IMPLANT, and the clinical results are better," explained Dr Ringler, who has been recognized as an IDEAL IMPLANT Premier Surgeon based on his extensive experience with IDEAL IMPLANT breast implant procedures. "When I first started using the IDEAL IMPLANT, my staff started telling me I was getting better results. I always thought I had pretty good results all along, then I found out from my employees that the IDEAL IMPLANT results were better."
"What I've really noticed with the IDEAL IMPLANT is the shape of the breast is quite a bit better," he continued. "Patients have had a very high level of satisfaction. I've not had anybody come back saying that they weren't happy with the IDEAL IMPLANT. And now I'm getting many patients coming in who heard about the IDEAL IMPLANT, they've seen them online, they've heard from other patients, they're starting to ask for the IDEAL IMPLANT by name, even coming in from other countries."
Dr. Ringler also likes the lower complication rates the structured IDEAL IMPLANT offers over both saline and silicone gel implants. He explains that there is no risk of "silent rupture," as with silicone gel implants, where an implant rupture cannot be detected without an MRI. Recent survey findings showed more than 98% of women reported feeling concerned about silent rupture, including many women who already had silicone gel implants. Both the worry and reality of silent rupture take a real toll on a woman's overall well-being, yet too many women don't have all the facts before making the decision about their choice of implant.
This is unacceptable to Dr. Ringler, who feels strongly that surgeons should offer women all of their available choices and the latest technology. "The IDEAL IMPLANT is a game changer," Dr. Ringler said. "The long-term results I've been seeing, they feel natural," Dr. Ringler said. "I can't tell the difference between the IDEAL IMPLANT and a gel implant when I examine the patient. I have to look at their chart to know what they have in."
About Dr. Steven Ringler
Dr. Steven L. Ringler is a board-certified Grand Rapids, Michigan plastic surgeon recognized nationally and internationally renowned for his achievements and educational leadership in cosmetic and plastic surgery. Dr. Ringler strives to provide you with exceptional quality outcomes that combine the latest in surgical and non-surgical advances with his own personal insight and expertise from his years of experience in helping patients achieve their personal goals. He is committed to the highest ethical standards and providing his patients with extraordinary customer service.
Dr. Ringler has been honored with numerous awards over the years including: Best Doctors in America® in plastic surgery, 1996-2018, America's Top Doctors ® in plastic surgery, Castle Connolly, 2010-2018, one of U.S. News & World Report's best plastic surgeons in the nation- 2016, Consumers Research Council- America's Top Plastic Surgeons, 2009-2012, Health Grades Honor Roll Doctor, 2010-2016, Patients' Choice Award, 2008-2014 and Most Compassionate Doctor , Stephen J. Pratt Award-Volunteer Service-Operation Smile, 2008, Real Self Top 100, and numerous other "best of" lists.
Dr Steven Ringler was one of the founding plastic surgeons at Plastic Surgery Associates at the Amway Grand Plaza Hotel. In 2008, he made the decision to leave the larger group practice so that he could focus his practice on cosmetic plastic surgery in a more personalized and private environment for his patients. For more information, visit http://stevenringlermd.com/.
About IDEAL IMPLANT
Ideal Implant Incorporated is a privately held company that was founded in 2006 by Robert S. Hamas, MD, the plastic surgeon who invented the IDEAL IMPLANT. After years of dealing with ruptured silicone gel implants and listening to patient concerns, Dr. Hamas realized that women wanted a new type of breast implant – one that would combine the natural feel of a silicone gel implant with only saline inside for safety and peace of mind.
The unique design of the IDEAL IMPLANT provides a natural feel and youthful look – without using silicone gel. The IDEAL IMPLANT incorporates a series of shells nested together and two separate chambers that hold saline. Though made with standard implant materials, the IDEAL IMPLANT uses an advanced internal structure to control movement of the saline and support the implant edges to reduce collapse and wrinkling. IDEAL IMPLANT has undergone 10 years of development, testing, and refinement – including contributions of clinical expertise from several board-certified plastic surgeons. IDEAL IMPLANTS were approved by both the U.S. Food and Drug Administration and Health Canada in 2014.
For more information, visit https://idealimplant.com/.