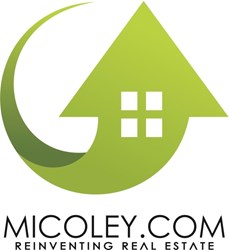 Milwaukee, WI (PRWEB) December 30, 2013
Economists and experts in Real Estate see positive change coming to the Real Estate world throughout the year 2014. Optimism remains cautious, but Micoley.com sees rational, careful growth as an improvement over wild, overly enthusiastic growth. This will most likely make 2014 a very busy year for Micoley.com' s popular online auctions.
Company President and CEO Wade Micoley says this relates to earlier revelations about the pacing of growth. "We've taken notice of the trend toward a safer pace, and frankly, we're pleased with it." Indeed, Micoley.com's auctions are some of the most exciting monthly events in a market that currently garners few headlines. This places Micoley in an excellent position to market valuable property to careful consumers who plan to make informed decisions.
The Wall Street Journal recently published an article in which they predicted that rates would jump 5.4% during 2014. This is a very healthy number, with most property owners holding onto their newly purchased Real Estate as it increases in value.
Unfortunately, auctions are sometimes viewed as impulsive purchases, without the careful review process that typifies buyers who use Micoley.com. Doing ones due diligence is always the first step advocated by Micoley.com, since customer satisfaction matters when building a nationwide brand.
At Micoley, the auction process is stretched over a period of months or more, allowing word of high-value properties to stretch far and wide, and reach consumers who might not see it if it remained local. This places consumers at an advantage because it allows them time to investigate the condition of the property, and to find a large amount of information about the surrounding community and its prospects for future profitability.
Sellers through Micoley.com most often allow potential bidders to bid early, or to simply place an offer. Since buyers are made fully aware of the owner's initial asking price, as well as the price for the opening bid, this negotiation process is generally quicker and more painless. Micoley.com's auction method allows the buyer and seller to quickly arrive at the true market price, whether on the official auction day, or via an early bid or offer.
Over 2014, it is expected that Micoley.com will work with banks and private sellers who have a high desire to sell their properties, to create a large number of project-focused auction events. With Micoley.com's sellers historically, highly motivated to sell, these events and properties trigger substantial website traffic and stimulate Real Estate sales. Auctions of this type may be part of an overall trend toward a higher number of sales in the industry.
Interested parties should visit micoley.com to find more information on the auction process, detailed listing information and photos. All parties interested in purchasing or placing a bid, are also highly recommended to visit the property in person to perform an inspection of the site. 1-866-371-2382 is Micoley.com's information line. Additionally, Micoley.com features a live chat service through which questions can be answered.
About Micoley:
Green Bay, WI-based Micoley.com is a Real Estate marketing firm specializing in project focused auctions of bank-owned properties throughout the United States. The Micoley approach to Real Estate marketing tailors each auction plan to the client's individual needs. The site is constantly being updated for the benefit of buyers, as large scale auction events are held monthly, and new properties are being added daily. Auctioneer Firm: Micoley.com #432-53. Auctioneer: Wade T. Micoley #2647-052. Broker Firm: WM Enterprises #835181-91. Broker: Wade T. Micoley #43427-90.