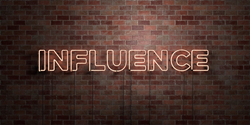 "Today, everything is public and online," Helms continues. "As news consumption patterns shift, traditional media should focus on developing and monetizing cross-channel content."
TAMPA, Fla. (PRWEB) February 17, 2020
In a generation where dozens of companies have risen as social media giants, fierce competition for digital eyeballs continues to increase. (1) Instagram, Twitter, and YouTube have emerged as the three largest platforms and disruptive leaders for total influencer marketing, which could reach $10 billion in 2020. (2) "No longer are mainstream media and celebrities the solitary panacea for third party credibility," says Karla Jo Helms, Chief Evangelist and Anti-PR Strategist for JOTO PR Disruptors. "Micro influencers are in media channels born of new technology as well as social media with a daily flow of content. That's why we believe it's better to have 45 placements in steadily increasing tiers of media influence than one 'flash-in-the-pan' appearance such as a Fox Business segment."
In 2017, Instagram had an estimated 12.9 million brand-sponsored posts, which doubled by the end of 2018, creating a marketing value of nearly $1.7 billion. (3)
Other examples of micro influencers making a huge impact on consumers:

Micro influencers started with small audiences in these social media channels. Nearly one-sixth (15.7%) of Instagram users have built online communities of between 1,000 to 10,000 followers by providing them with meaningful experiences. (3)
Many influencers are focusing on the 70 million Generation Z demographic cohort, with birth years from 1997 to 2012, who are accounting for 40 percent of global consumers during 2020. (4)
Different forms of news have gained traction, with a 15% increase in podcast listening since 2008, online radio listenership has doubled since 2007 and digital advertising spending is taking up more than half of budgets. (5)
The number of YouTube Channels making six figures is up 50% over last year, and there are 15,000 verified Twitter accounts of journalists, making them the highest-grossing authenticated profession, ahead of professional athletes and actors. (6)
"Today, everything is public and online," Helms continues. "As news consumption patterns shift, traditional media should focus on developing and monetizing cross-channel content. Meanwhile, businesses should continually reassess and adjust their approach to advertising, promotions, and public relations as the media landscape continues to evolve."
To Helms' point, LinkedIn announced in Q3 of 2019 that they added a newsroom of 65 journalists and are adding more. While LinkedIn has yet to dominate the working world with its new editorial strategy, they already have editors in the US, Brazil, UK, France, Germany, Spain, Netherlands, United Arab Emirates, Australia, India, Japan, China and Singapore. About 20 editors are based in the US, including its San Francisco office and in New York City.
"The days of there being 'one clear leader' in media are no more," Helms concludes. Even with newspaper, cable and network news becoming stagnant with a quarter of Americans 'cutting the cord' last year, more communication vehicles have cropped up and are now being be used for targeted publics. Stories are being sent to as many multiple targeted outlets as there are readers.
In a market analysis of the PR landscape that JOTO PR commissioned in 2018, it reported that people were retreating into curated information bubbles, where they select multiple news sources just like their playlist for music—and fully half of respondents indicated that they consume mainstream media less than once a week. Helms states the data corresponds with the firm's 2019 market analysis in its Sales Division, where 89% of B2B business decision-makers are searching online by using smaller, targeted, integrated aggregates to get the whole story of the news they hear or read about in MSM.
The business paradigm has shifted from a commodity-based marketing model to using the media as a valuable tool to bolster your message and identity inside and outside your industry. "Companies need to pay attention to the shifts that are the future of business if they want to thrive."
About JoTo PR DisruptorsTM
After doing marketing research on a cross-section majority of 5,000 CEOs of fast-growth trajectory companies and finding out exactly how they used PR, how they measure it, and how they wanted the PR industry to be different, PR veteran and innovator Karla Jo Helms created JoTo PR and established its entire business model on those research findings. Astute in recognizing industry changes since its launch in 2009, JoTo PR's team utilizes newly established patterns to create timely PR campaigns comprising both traditional and the latest proven media methods. This unique skill enables them to continue to increase the market share and improve return on investment (ROI) for their clients, year after year—beating usual industry standards. Based in Tampa Bay, Florida, JoTo PR is an established international public relations agency. Today, all processes of JoTo are streamlined PR services that have become the hallmark of the JoTo PR name. For more information, visit JoTo PR online at http://www.jotopr.com/
About Karla Jo Helms
Karla Jo Helms is the Chief Evangelist and Anti-PR Strategist for JoTo PR. She learned firsthand how unforgiving business can be when millions of dollars are on the line—and how the control of public opinion often determines whether one company is happily chosen or another is brutally rejected.
Being an alumni of crisis management, Karla Jo has worked with litigation attorneys, private investigators and the media to help restore companies of goodwill back into the good graces of public opinion—Karla Jo operates on the ethic of getting it right the first time, not relying on second chances, and doing what it takes to excel.
Karla Jo has patterned her agency on the perfect balance of crisis management, entrepreneurial insight, and proven public relations experience. Ms. Helms speaks globally on public relations, how the PR industry itself has lost its way and how, in the right hands, corporations can harness the power of PR to drive markets and impact market perception.
1. Feldman, Amy, "Dozens of Brands Have Built Businesses on Facebook and Instagram. But It's Getting a Lot Harder", Forbes.com, January 8, 2018, forbes.com/sites/amyfeldman/2018/01/08/dozens-of-brands-have-built-businesses-on-facebook-and-instagram-but-its-getting-a-lot-harder/#184bce626e43.
2. Ranasinghe, Eshanti, "The Rise - and Fall? Of the Social Media Influence", OmidyarNetwork.com,
March 7, 2019, omidyar.com/blog/rise%E2%80%8A-and-fall-social-media-influence.
3. Morton, Derrick, "Want to Grow Your Business? Start With Community", Forbes.com, February 6, 2020,
forbes.com/sites/forbestechcouncil/2020/02/06/want-to-grow-your-business-start-with-community/#78fa0a2a1594.
4. Maguire, Lucy, "Gen Z Is Reinventing Social Media Marketing", VogueBusiness.com, January 7, 2020,
voguebusiness.com/consumers/gen-z-reinventing-social-media-marketing-tiktok-youtube-instagram-louis-vuitton.
5. "U.S. Population Social Media Penetration 2017 Statistic," Statista, Statista, 2017, Web. 11 June 2017.
6. Mullin, Benjamin, "Report: Journalists Are Largest, Most Active Verified Group on Twitter," Poynter, Poynter, 26 March 2015, Web. 11 June 2017.
7. Flynn, Kerry. "LinkedIn Now Has a Newsroom of 65 Journalists. It's Hiring More." CNN, Cable News Network, 23 Oct. 2019, cnn.com/2019/10/23/media/linkedin-journalists/index.html.
8. "Executive Summary" 2018 Edelman Trust Barometer (1/22/2018), p. 5. cms.edelman.com/sites/default/files/2018-01/2018%20Edelman%20Trust%20Barometer%20Executive%20Summary.pdf