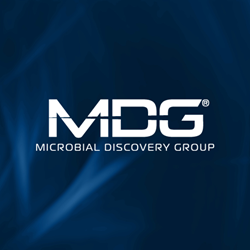 "Over the next 3-5 years, MDG expects to double its current staff of 55 employees across Wisconsin. We are actively seeking individuals who are aligned with our vision to Feed, Clean, and Save the World."
FRANKLIN, Wis. (PRWEB) April 23, 2020
Despite the current COVID-19 environment, MDG will continue with its expansion and recruitment plans. MDG provides critical infrastructure products for the animal feed, human consumption, wastewater, and biotech sectors, and demand for supply continues to push MDG's previous plans for expansion. Further, as supply channels from overseas competitors have become weakened or shut down completely, new inquiries come in each day to the US-based company. Finally, certifications to produce human probiotics have been a catalyst for recent growth.
Additional centrifugation equipment arrived the second week in April, and MDG continues to build a third freeze dryer for the Franklin, WI facility. Meanwhile, MDG is finalizing plans to build a spray dryer at the Oak Creek, WI facility, having just received conditional approvals from the city. This growth is requiring MDG to recruit not only additional staff but also complete plans to expand from the current 40,000 sq. ft facility to ultimately double production, blending packaging, and warehousing space. Much of the fermentation culture drying capacity is required to maintain pace with the recent addition of two fermentors, which increased fermentation capacity 5-fold. Once the dryers are in place, this opens the door to adding a 4th fermentor in the Franklin facility. To make space for the new fermentor, MDG will tear down one laboratory and build additional laboratories at the Oak Creek location.
Expanding and recruiting during this coronavirus environment isn't without challenges. Keeping MDG's team members safe is the highest priority. Fortunately, the arrival of equipment and the need for on-site contractors will not happen until late summer. And while everyone at MDG hopes the safety concerns are lessened by then, there will be contingency plans in place if installations are delayed.
"At this time, we will need to hire at least ten more positions, which include fermentation, production, engineering, and maintenance roles. This production growth will cascade into requiring more business development, research, and administrative staff, triggered by revenue milestones," stated Michael King, CEO of MDG. "Over the next 3-5 years, MDG expects to double its current staff of 55 employees across Wisconsin. For this reason, MDG continues to seek people who are aligned with our vision, which is to Feed, Clean, and Save the World."
About Microbial Discovery Group
Microbial Discovery Group (MDG) is an R&D driven product development and Bacillus fermentation company. MDG has the capabilities to ensure success. When partnering with MDG, you can expect high quality, consistent Bacillus strain manufacturing delivered with efficiency and integrity. MDG is passionate about applying scientific principles to create indispensable solutions for our partners while working to Feed, Clean, and Save the World. For more information on Microbial Discovery Group, visit http://www.mdgbio.com/.