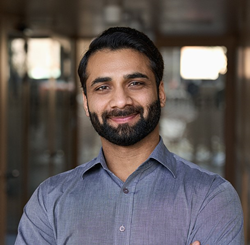 With Microsoft 365 Records Management, organizations benefit from greater security and compliance options.
HOBOKEN, N.J. (PRWEB) May 06, 2021
Messaging Architects, an eMazzanti Technologies Company and information governance expert discusses the records management and compliance features and benefit of Microsoft 365 in a new article. The informative article first cites an estimate that 94 percent of 2021 workloads will process in the cloud.
The author then reviews the information governance features of Microsoft 365, including retention labels and policies at the folder or file level. He then explains how administrators manage compliance through the Microsoft 365 Compliance Center.
"For organizations looking to move services to integrated platforms and consolidate costs, Microsoft 365 provides a logical solution," stated Greg Smith, Vice President of Services Delivery at Messaging Architects. "And now, with Microsoft 365 Records Management, organizations benefit from greater security and compliance options."
Below are a few excerpts from the article, "Microsoft 365 Records Management Delivers Flexible Solution for Managing High-Value Content."
Powerful Information Governance Features
"Even before the upheaval of 2020, the business world hailed digital transformation as a key strategy for success. The pandemic simply quickened the pace, as organizations leveraged the cloud and other technologies to solve business problems. And as organizations and customers alike turn their focus to data, information governance takes on greater importance."
Define Retention at Folder or File Level
"Microsoft uses retention labels and policies to ensure regulatory compliance. For instance, users can apply retention labels to specific items, such as emails or documents. These labels travel with the item, no matter where it lives."
Central Workspace Streamlines Compliance
"Administrators manage compliance through the Microsoft 365 Compliance Center. Here, they define retention labels and policies and generate reports on label activity, including deletion and disposal records."
"Microsoft 365 delivers a powerful solution for records management. For starters, its place within the Microsoft bundle offers the distinct advantages of full integration. Organizations can manage records throughout the business suite, including Outlook, SharePoint, Teams, Microsoft Groups and OneDrive. Data connectors also provide for management of external data."
Microsoft 365 Records Management Experts
For organizations looking to gain optimal value from Microsoft 365 Records Management, Messaging Architects can help. Expert consultants blend deep Microsoft knowledge with a thorough understanding of information governance and regulatory compliance. They provide the skilled assistance business leaders need to customize retention and security policies.
Have you read?
Implement Employee Off-Boarding and Email Retention Solutions to Protect Your Organization
Understanding Microsoft 365 Mailboxes Improves Efficiency and Saves Money
About Messaging Architects
Messaging Architects specializes in effectively managing and securing an organization's most precious asset, its information. With over 20 years of information management and technology consulting experience, the Messaging Architects team has provided corporations, educational intuitions, health care facilities and nonprofits with methodologies, procedures, and technology to keep their data organized, compliant and secure.
About eMazzanti Technologies
eMazzanti's team of trained, certified IT experts rapidly deliver increased revenue growth, data security and productivity for clients ranging from law firms to high-end global retailers, expertly providing advanced retail and payment technology, digital marketing services, cloud and mobile solutions, multi-site implementations, 24×7 outsourced network management, remote monitoring and support.
eMazzanti has made the Inc. 5000 list 9X, is a 4X Microsoft Partner of the Year, the #1 ranked NYC area MSP, NJ Business of the Year and 5X WatchGuard Partner of the Year! Contact: 1-866-362-9926, info@emazzanti.net or http://www.emazzanti.net Twitter: @emazzanti Facebook: Facebook.com/emazzantitechnologies.