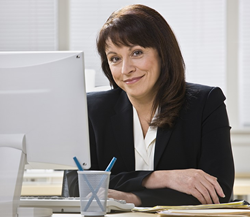 The software you choose to power your teams will affect nearly every aspect of the workday, from online meetings to document creation and email
HOBOKEN, N.J. (PRWEB) October 28, 2020
A NYC area IT consultant and cloud services provider compares Microsoft 365 and Google Workspace (formerly known as G Suite) in a new article on the eMazzanti Technologies website. The informative article first reviews the apparent similarities and background of the two business productivity platforms.
The author then identifies features in Microsoft 365 not found in Google Workspace. She points out the superiority of Microsoft collaboration tools and its option to work offline. Then she concludes by listing a selection of additional Microsoft 365 tools that users love.
"The software you choose to power your teams will affect nearly every aspect of the workday, from online meetings to document creation and email," stated Jennifer Mazzanti, CEO, eMazzanti Technologies.
Below are a few excerpts from the article, "Microsoft 365 vs Google Workspace; Which Will Power your Teams?"
"On the surface, Microsoft and Google offer similar options. Both provide email, word processing, spreadsheets, and presentation capabilities. Both deliver the ability to connect through video conferencing and chat, to take notes and store documents. But a closer look reveals differing approaches."
"Microsoft builds on decades of experience in the arena, combining mobility and collaboration options with features you depend on. Google opts for a mobile-first strategy, emphasizing simplicity. Organizations that require powerful features that connect work groups, delivering optimal productivity and accessibility, will lean toward Microsoft 365."
Feature-rich Productivity in Microsoft 365
"Microsoft 365 and Google Workspace offer the same basic capabilities. With both, users can create and edit documents, design spreadsheets and build presentations. However, Microsoft 365 offers a selection of features far beyond those available in Google Docs, Sheets or Slides."
Seamlessly Connecting Teams
"While Google Workspace provides basic collaboration tools for meeting and messaging, Microsoft 365 clearly wins in empowering teams. In fact, the NBA has tapped into Microsoft Teams to create an innovative fan experience for basketball during COVID. But even far off the court, Teams delivers a slam dunk for workgroups."
Get More Out of Microsoft 365
To get the most value out of a powerful tool like Microsoft 365, it helps to work with certified experts. As an award-winning Microsoft partner, eMazzanti Technologies guides business leaders through configuring and managing Microsoft 365 for maximum efficiency. And for those migrating to the cloud, it has the tools to manage that smoothly, with minimal disruptions to workflow.
Combining cloud services, network management and IT support from eMazzanti with Microsoft 365 provides businesses with a winning combination. From enterprise-grade cyber security to customized managed services and solutions designed specifically for business needs, eMazzanti empowers vision.
Have you Read?
eMazzanti Technologies Makes Clutch's Annual List of Top IT Firms in New Jersey
Cell Phone Best Practices Empower Work from Home
About eMazzanti Technologies
eMazzanti's team of trained, certified IT experts rapidly deliver increased revenue growth, data security and productivity for clients ranging from law firms to high-end global retailers, providing advanced retail and payment technology, cloud and mobile solutions, multi-site implementations, 24×7 outsourced network management, remote monitoring and support.
eMazzanti has made the Inc. 5000 list 9X, including eight consecutive years, is a 4X Microsoft Partner of the Year, the #1 ranked NYC area MSP and NJ Business of the Year! Contact: 1-866-362-9926, info@emazzanti.net or http://www.emazzanti.net Twitter: @emazzanti Facebook: Facebook.com/emazzantitechnologies.