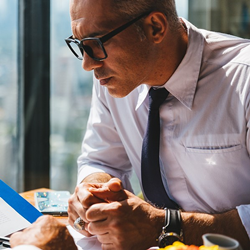 In today's workplace, with team members scattered across multiple offices and remote locations, collaboration platforms provide a critical communications hub.
HOBOKEN, N.J. (PRWEB) November 25, 2020
A NYC area IT consultant and cloud services provider compares the popular Microsoft Teams and Slack collaboration platforms in a new article on the eMazzanti Technologies website. The informative article first reviews the apparent similarities of the two workgroup collaboration tools.
The author then points out that Microsoft Teams offers more video conference participants in both the free and paid versions. She cites the tight integration of Teams with Microsoft 365, an advantage for many business users. She concludes by discussing administrative options, an area where Microsoft enjoys an advantage.
"In today's workplace, with team members scattered across multiple offices and remote locations, collaboration platforms provide a critical communications hub," stated Jennifer Mazzanti, CEO, eMazzanti Technologies.
Below are a few excerpts from the article, "Microsoft Teams vs Slack: Superior Video Conferencing, Integration and Security Make the Difference."
More Video Conferencing in Microsoft Teams vs Slack
"While both Microsoft Teams and Slack handle messaging and one-on-one calls beautifully, Teams pulls ahead easily when it comes to video conferencing. In the free version, Slack offers audio and video calls just one-on-one. Users who upgrade to a paid plan can share screens and host video calls with up to 15 participants."
"On the other hand, even with the free version of Microsoft Teams, video conferences can include up to 100 participants. (Note that during the pandemic, Microsoft has temporarily extended that limit to 300.) The free version also includes screen sharing, customized backgrounds and the ability to schedule meetings ahead of time."
Integration with Leading Productivity Apps
"For the thousands of organizations that use Microsoft 365, the tight integration between Teams and popular apps such as Word, Excel and PowerPoint boosts productivity exponentially. Teams integration options also include hundreds of third-party apps, and the number grows weekly."
Administrative and Security Tools
"Both Teams and Slack include essential security tools, such as encryption and basic compliance features. But Microsoft Teams goes above and beyond, employing the state-of-the-art security and administration available through Microsoft 365."
eMazzanti with Microsoft Lifts Collaboration to New Heights
Whatever the size and needs of the organization, eMazzanti Technologies helps teams collaborate seamlessly and securely. As a Microsoft Gold Partner, eMazzanti's Microsoft trained experts know how to fine-tune configurations to help customers get the most power out of Microsoft Teams.
eMazzanti has the tools and expertise to help businesses achieve a smooth cloud migration. Additionally, the company offers 24/7 network management and best-in-class cyber security solutions tailored to specific environments.
Have you Read?
4 Critical Questions to Ask When Choosing an Outsourced IT Provider
Microsoft Teams vs Zoom: Choose the Most Effective Business Solution
About eMazzanti Technologies
eMazzanti's team of trained, certified IT experts rapidly deliver increased revenue growth, data security and productivity for clients ranging from law firms to high-end global retailers, providing advanced retail and payment technology, cloud and mobile solutions, multi-site implementations, 24×7 outsourced network management, remote monitoring and support.
eMazzanti has made the Inc. 5000 list 9X, including eight consecutive years, is a 4X Microsoft Partner of the Year, the #1 ranked NYC area MSP and NJ Business of the Year! Contact: 1-866-362-9926, info@emazzanti.net or http://www.emazzanti.net Twitter: @emazzanti Facebook: Facebook.com/emazzantitechnologies.