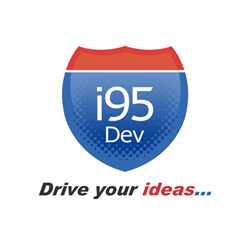 'The integration that i95Dev provided has already begun to change the success of our online business, and the company as a whole,' says Robert Blatt, ProAudioStar's Operations Manager.
Dallas, TX (PRWEB) February 21, 2014
ProAudioStar, New York's pre-eminent dealer for DJ & Pro Audio Equipment, previously experienced an inability to streamline their received orders across all of their existing online channels. An initial attempt to solve this issue by one of i95Dev's competitors proved futile, as their solution did not performed to expectations, was not accompanied by sufficient support, and ProAudioStar experienced duplication of submitted orders. These are common, but preventable, problems that many companies face and can result in losses of time and business.
Mr. Vanit Kumar, i95Dev's CEO, said, "We see this problem with so many companies; they have several online presences and e-commerce portals, but there is a disconnect between the order placement process online and the order fulfillment process in the company's warehouse."
Mr. Kumar continued, "We thoroughly analyzed the needs of ProAudioStar, and decided that they required a seamless integration between their channels that would automate the process. With the help of our popular product, GPConnect, we were able to provide a successful, functional solution. As a result, regardless of the genesis or point of origin (eBay, Magento or GP) of a received order, they are now processed effortlessly, devoid of errors. All information, inclusive of order info, shipping, payment and tax info remains accurate and unified throughout all systems. This has resulted in several other immediately visible benefits such as; increased productivity and profitability, automated order processing, a marked decrease in order processing time, ability to accept more orders per day, and to manage all facets of their entire process (from order to delivery) from one comprehensive platform."
ProAudioStar's Operations Manager, Robert Blatt, said: "This is a process that used to take me anywhere from 24 to 48 hours, previously. It was extremely tedious, and the margins for (human) error were high, despite my best efforts. I can't tell you how refreshing it is to be able to sleep in a little, and know that the eBay store orders are being processed much more quickly, and with 100% accuracy."
Since ProAudioStar's site went live with the integration, they have reported shipping 500 boxes in a single day, versus their average previous ceiling of 300. "Not only were we able to process more orders, but we did it without the burden of more overhead. The integration that i95Dev provided has already begun to change the success of our online business, and the company as a whole. I can't thank them enough for being our solution," added Blatt.
i95Dev is now in the process of improving ProAudioStar's mobile commerce experience by adding new features to their existing mobile store, including chat functionality and embedded videos, as well as providing all-inclusive information on products, services and the company itself. Customer load will be minimized, and much like the solutions provided to solve their infrastructural e-commerce issues, i95Dev looks forward to contributing to ProAudioStar's continuing success.
About i95Dev
i95Dev is a Next-Generation E-commerce company serving more than 1500 clients in retail, manufacturing and wholesale distribution. They created solutions to help Microsoft Dynamics communicate real-time with e-commerce, mobile and social platforms. i95Dev provides complex e-commerce integrations with various ERP, POS, CRM, accounting, mobile and social applications. Their focus is on providing e-commerce solutions and omni-channel strategies, custom-tailored to each business they serve.