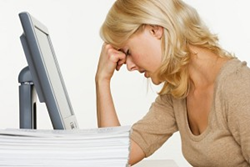 The "Migraine Headache Causes And Treatments" report penned by Matt Hepola provides people with tips on how to get rid of migraine headaches.
Seattle, WA (PRWEB) May 23, 2014
Migraine Headache Causes And Treatments, a new report created by Matt Hepola on the site Vkool.com shows causes of migraines and headaches, and some natural and safe remedies to get rid of them. In the first part of this report, people will discover factors that cause migraine and headache such as:

Hormonal changes in women
Changes in the environment: a change of weather or barometric pressure may prompt a headache.
Foods: processed foods, salty foods and aged cheeses may trigger migraines
Skipping meals or fasting
Food additives
Stress: stress at home or work can cause headache
Drinks: highly caffeinated beverages and alcohol may trigger migraines
Unusual smells including secondhand smoke, paint thinner, and perfume can cause migraines in some people
Bright lights and sun glare can induce headaches
Changes in wake-sleep pattern: getting too much sleep or missing sleep may trigger headaches in some people
Physical factors: intense physical exertion such as sexual activity can provoke migraines
Medications: vasodilators and oral contraceptives can aggravate migraines.
Smoking or exposure to smoke
Physical or emotional stress
Allergies and allergic reactions
loud noises
Menstrual cycle fluctuations
Foods containing tyramine (such as figs, chicken livers, smoked fish, and red wine), nitrates (including hot dogs, bacon, and salami), or monosodium glutamate
In the second part of this article, Matt Hepola reveals to readers simple and easy ways to prevent or treat migraine and headache including:

Limit eating avocado, banana, chocolate, nuts, onions, peanut butter, citrus, dairy products during migraines.
Get a good night's sleep
Drink plenty of water
Reduce stress
Do regular physical exercises
Keep the room dark
Try not to sleep late
Take caffeine
Do not skip meals
include red pepper in meals
Use chicken broth to relieve the vomiting symptoms during migraines
Relieve with ice pack: put an ice pack or cold compress on people's head
Relieve with ice water
Use acupressure to shortly relieve pain
Eat ginger or take ginger capsules
Eat foods that contain magnesium and vitamin B2
Apply peppermint oil to the part of head that hurts
Tying a headband around the head
Huy Pham from the site Vkool.com says, "Migraine Headache Causes And Treatments is a good report that covers a wide range of natural and safe remedies for migraine headaches."
If people want to get more detailed information from the "Migraine Headache Causes And Treatments" article, they should visit the website: http://vkool.com/migraine-headaches-causes/.
______________
About Matt Hepola: Matt Hepola is an editor of the website Vkool.com. In this website, Matt Hepola provides people with a collection of articles on tips and advice on how to get rid of migraine headaches.