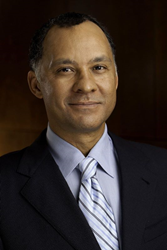 CoolSculpting is gaining popularity with high patient satisfaction. This is a good non-surgical procedure with good results
San Francisco, California (PRWEB) August 06, 2013
Looking for the best treatment available for his patients, Miguel Delgado, M.D. is pleased to offer the non-invasive "CoolSculpting" procedure at his private "Non-Surgical Center of Excellence" facility. The treatment targets stubborn fat pockets of the abdomen and love handles. Fast becoming one of the most popular non-invasive treatments for women, men are not far behind. Statistics show impressive increases each year for non-surgical and surgical treatments for men. The love handles have always been a problem area for men.
CoolSculpting, which is FDA cleared, was developed by doctors at Massachusetts General Hospital in Boston, which is a teaching affiliate for Harvard Medical School. The Harvard doctors observed that children who ate a lot of popsicles were losing fat in their cheeks and many developed dimples. Realizing that fat cells are sensitive to cold, the CoolSculpting system was developed to treat fat cells alone, the surrounding tissues and muscles are not affected. The treated fat cells are crystallized and then die and then are eliminated naturally from the body. It takes a few months to see the final results, as it takes the body that long to rid itself of the fat cells. Patients are thrilled to note their pants getting looser as the "muffin tops" melt away.
The process starts with a consultation with Miguel Delgado, M.D. who will help determine the amount of areas to be treated based on the patients goals with realistic expectations. The patient is then scheduled for a treatment which usually lasts about one hour per treated area. The patient is to arrive in comfortable loose fitting clothing, then the area to be treated will have a gel pad placed over it to protect the skin. The patient will feel pressure as the applicator pulls the bulge into the cooling panels and then intense coldness for a short while until the area becomes numb. Patients find they are comfortable and most will read, work on laptops or take a nap for the duration of the treatment.
In many cases, patients find only one treatment is necessary to reach their goals, while other may choose to have additional treatments. Some patients experience minimal temporary pain or discomfort. Side effects can be redness, bruising, swelling, itching and numbness, but resolve fairly quickly. There is no downtime, and patients are thrilled that there are no needles, scalpels, suction hoses, and no scars. Most patients return to normal activities right after their treatment. Patients enjoy seeing their amazing results when they view their before and after photos.
By adhering to a normal diet and exercise program, long term results should be easy to maintain. The treatment is not a solution for obesity nor does it replace liposuction which treats larger amounts of fat removal.
Miguel Delgado, M.D. holds the two credentials most coveted by plastic surgeons practicing in the United States, namely certification by the American Board of Plastic Surgery and membership in the American Society of Plastic Surgery. He has his own fully accredited surgery center and two offices located in the Bay Area, San Francisco and Marin. For more information, visit http://www.dr-delgado.com or call for a consultation at (415) 898-4161.