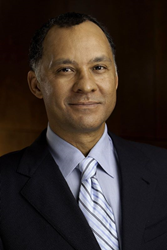 Traveling for gynecomastia surgery is a small tradeoff for finding the right surgeon.
San Francisco, CA (PRWEB) July 10, 2013
Locating a Board Certified Plastic Surgeon is the first important step in finding a gynecomastia surgeon, but finding one who is very experienced with the procedure is equally important. Miguel Delgado, M.D. has been doing male breast reduction surgery since 1988; he is one of the most recognized gynecomastia specialists in the United States. Men travel from all parts of the world to have gynecomastia surgery done by him. In an effort to help defray costs, Miguel Delgado, M.D. now offers a travel package that includes a 4 night stay at a nearby hotel and a voucher for transportation from San Francisco airport to Novato. The hotel has a free shuttle taking patients from the hotel to the surgery center.
It is not easy for men to travel to another state for surgery, but it is a small tradeoff for finding the right surgeon. Many make a vacation out of it by coming a few days early and enjoying the many beautiful sites offered by the San Francisco Bay Area and nearby wine country.
Miguel Delgado, M.D.'s gynecomastia practice is now 40% revision surgeries for men who had their surgery done elsewhere the first time. There are a few different scenarios where men seek revision surgery, the main one being that liposuction alone was performed, and only removal of fat was done. Liposuction works well for the man who has "pseudo-gynecomastia" which is caused by fat alone. True gynecomastia is a combination of fat and breast tissue. For a surgeon to try to reduce the male breast by liposuction alone and leave the breast tissue behind will almost always have an unsatisfactory result, leading to revision surgery.
Revision surgery is also needed if the surgeon takes out too much fat and/or breast tissue creating what is referred to as a "crater deformity". Revision surgery is much more difficult than the original surgery for now the surgeon must deal with scar tissue and loss of elasticity of the skin.
Men who are faced with revision surgery are very motivated to find the right surgeon the second time around and in their search will find that Miguel Delgado, M.D.'s name comes up time and again with exceptional credentials and reputation. Miguel Delgado offers men a complimentary consultation by Skype or phone and with the addition of pictures emailed or mailed is able to give a personalized quote. The patient is guided every step of the way making the experience pleasant and stress free. Having his own private surgery facility, "Gynecomastia Surgery Center of Excellence", Miguel Delgado, M.D. is able to offer his out of town patient's concierge care.
Miguel Delgado, M.D. holds the two credentials most coveted by plastic surgeons practicing in the United States, namely certification by the American Board of Plastic Surgery and membership in the American Society of Plastic Surgeons. He has his own fully accredited surgery center and two offices located in the Bay Area, San Francisco and Marin. Click here to see his vast amount of before and after pictures of his San Francisco gynecomastia patients and visit http://www.gynecomastia-specialist.com for detailed information. Call for a consultation at (415) 898-4161.