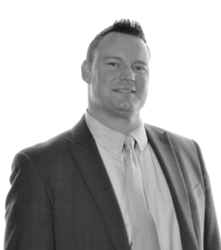 Stillwater, MN (PRWEB) September 21, 2017
Marketplace Home Mortgage of Minnesota, lead in part by Stillwater Branch Manager Mike Bergum, is honored to have been recently named "Best Mortgage Company in Minnesota" by Twin Cities Business Magazine as part of their 2017 Reader's Poll.
The Twin Cities Business Magazine is a monthly print and digital magazine that focuses on business news, insight and analysis through stories and live events. The publication boasts over 30,000 monthly subscribers and over 76,000 in monthly readership and according to the publication's demographics data, their print audience comprises that of intelligent, educated, connected and affluent business leaders.
According to Keith White, Marketplace Home Mortgage President, "We are honored to be recognized. Thank you to all of the clients and industry peers who voted for us. Our mission is to provide our customers with the best possible mortgage experience, and we are so proud to know that you are experiencing the excellence we always strive for."
With its Stillwater branch lead by Branch Manager Mike Bergum, the company has grown to include several branches throughout the state. In the years since, Marketplace Home Mortgage has thrived and successfully expanded to Colorado, Florida, Michigan, New Hampshire, Wisconsin, South Dakota and Iowa. Marketplace Home Mortgage is continually ranked as a leader in the mortgage industry and is consistently A Top 10 Lender in Minnesota. In 2015 MHM celebrated 20 years of service to home buyers. For more information please visit http://michaelbergum.com/.
###