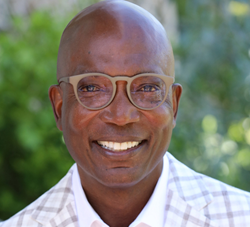 We are incredibly excited that Mike is joining the Vision Media team. Mike's marketing background makes him an extremely valuable part of our executive leadership team
LOS ANGELES (PRWEB) September 23, 2020
Vision Media Management & Fulfillment, LLC, a leader in digital and physical distribution of premium content, announced today that Mike Jackson has been named Chief Marketing Officer. Mike joins a diverse leadership team focused on launching a direct-to-consumer streaming platform.
"We are incredibly excited that Mike is joining the Vision Media team. Mike's marketing background makes him an extremely valuable part of our executive leadership team. He has spent many years advising organizations on their marketing strategies providing insights that enable organizations to effectively showcase the value of their products." Stated Michelle Ross, Chief Executive Officer
Mrs. Ross continued, "COVID-19 has had an enormous impact on consumers and brands. Vision Media is uniquely positioned to leverage its' streaming solutions for brands, influencers, and content creators seeking innovative tools to engage their audiences. Mike will be a big part of making our Launchr VOD platform a success." stated Michelle Ross, Chief Executive Officer.
Before joining Vision Media, Mr. Jackson founded 2050 Marketing in the Silicon Beach area of Los Angeles. 2050 Marketing recognizes that the US of 2050 will look very different from the country that existed just a decade ago, at the dawn of the new millennium. 2050 advises clients ranging from Fortune 500 brands to start-ups, on the execution of brand building, digital and social media strategies. Mike also held senior leadership roles at Coca-Cola, PepsiCo, Coors Brewing Company, and General Motors Corporation.
Mike is an on-air contributor and frequently appears on CNBC, a unit of NBC Universal. He provides expertise as a marketing analyst, guest commentator and contributor, on various industries and topics ranging from tech companies: Facebook, Google, Amazon and Apple, to consumer product companies: Pepsi, Proctor & Gamble, and Nike, to sports: NBA, NFL, and MLB and automotive brands: Tesla, Ford and GM.
Born and raised in Youngstown, Ohio, Mike holds a Master of Arts in Communications Management from the University of Southern California. He also has an Advanced Management Program certificate from The University of Pennsylvania.
About Vision Media Management & Fulfillment, LLC
Vision Media is a digital products company focused on streaming content, marketing, digital distribution, with complementary physical fulfillment. We are a trusted-partner with over 35 years of experience servicing major motion picture film studios, entertainment guilds, biomedical, and direct-to-consumer partners. We have pioneered best-in-class technology and digital asset products to connect customers directly with their audience worldwide, making local, global. We embrace diversity as a core strength of our company to empower individuals and drive equitable innovation. We operate 4 facilities across 3 states with headquarters in Los Angeles, CA. We are financially backed and majority owned by AllianceBernstein Private Credit Investors. Find more information at http://www.visionmedia.com.