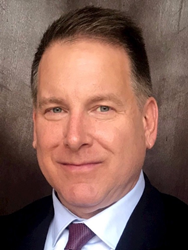 "We are thrilled to welcome Mike to the Atlas family and look forward to his fresh perspective and approach. Mike's breadth of experience and proven leadership skills are an asset to the company."—Ken Farrish, President of Atlas Roofing
ATLANTA (PRWEB) February 20, 2020
Atlas Roofing Corporation is excited to welcome Michael (Mike) McCaig as the new Vice President of Operations for its Shingle and Underlayment Division. McCaig brings more than 30 years of experience and a depth of industry knowledge, further strengthening Atlas Roofing's position as a trailblazer in residential and commercial roofing materials.
McCaig has worked in executive leadership for prominent building materials companies. Before joining Atlas on Jan. 20, 2020, he served as President of Alumicor Ltd., a custom door, window and curtain wall manufacturer.
"We are thrilled to welcome Mike to the Atlas family and look forward to his fresh perspective and approach," says Ken Farrish, President of Atlas Roofing. "Mike's breadth of experience and proven leadership skills are an asset to the company."
McCaig's distinguished career underscores his commitment to advancing the building materials industry. Before joining Alumicor, he held a variety of operations and engineering positions at IKO Industries and Owens Corning.
"I was attracted to Atlas' commitment to developing roofing materials that address the current and future needs of the industry," McCaig says. "I am excited to contribute to the continued growth of the Shingle and Underlayment Division."
McCaig has also held management positions in glass, insulation and commercial foam plants in the United States and Canada. He earned a chemical engineering degree from the University of Waterloo in Ontario and an MBA from York University in Toronto.
"Mike is the perfect person to advance our goal of innovating quality products that exceed contractor and homeowner expectations," says Kirk Villar, Vice President of Sales and Marketing for Atlas Roofing.
The Atlas family of products includes StormMaster® shingles made with Core4™ Technology — the most innovative development in asphalt shingle manufacturing today. Atlas StormMaster® Shake shingles were ranked No. 1 for impact resistance by the Insurance Institute for Business and Home Safety (IBHS) and are a HOLMES Approved Product.
McCaig and his wife Diana have two adult children, Melanie and Christopher, who attend college in Canada. The family lived in the United States for many years and are naturalized American citizens.
###
About Atlas Roofing
Atlas Roofing Corporation is an innovative, customer-oriented manufacturer of residential and commercial building materials. Atlas has grown from a single shingle-manufacturing plant into an industry leader with 37 manufacturing plants and distribution facilities across the United States, Mexico and Canada. Stay connected with us at AtlasRoofing.com or on Facebook, Twitter and YouTube.