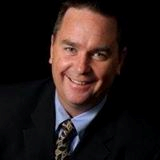 If you ever need a coach short notice, or anything really, he is always there and willing to step-up and help out.
Denver, CO (PRWEB) December 17, 2014
The South Jeffco Sports Association hosts an annual Holiday Basketball Tournament for all surrounding recreational and competitive teams in the 2nd-8th grades. The tournament is to take place Saturday, December 27th - Tuesday, December 30th. The SJSA has given a deadline of Monday, December 22nd, by which all players must be currently registered. Each team that registers is guaranteed a minimum of three officiated games and Mike Burns' team, Lady Rebels are thrilled to be participating this year.
RE/MAX Professional Mike Burns has been deeply involved in community affairs since the early 90's. He has been coaching football and baseball for 21 years, and has recently added on girls' basketball. "Mike is one of the good guys," says Rebecca Schloegl, one of the basketball directors for the SJSA. "If you ever need a coach short notice, or anything really, he is always there and willing to step-up and help out."
Alongside his volunteer work with the SJSA, Mike also works closely with the Professionals Miracles Foundation, and has been fundraising with them for years, especially in their annual Golf Tourney & Silent Auction event. Through this event alone they are able to raise about 100k annually and donate it to the terminally ill children in the Denver Metro area.
The Professionals Miracles Foundation is a non-profit corporation that raises money for children in the Denver Metro area and their families. For more information or to get involved yourself, call (303) 916-2255 or visit http://www.professionalsmiraclesfoundation.com
Mike Burns' RE/MAX Professionals office is located at 10135 W. San Juan Way, Suite 100, Littleton, CO 80127. For more information on buying or selling a home, please call Mike at (720) 922-2000 or visit mikeburnsteam.com.
About Mike Burns, RE/MAX Professional
Contiguous to his community involvement, Mike has also shown exemplary customer service and work ethic, earning him many awards such as: The Platinum Club, Hall of Fame, Lifetime Achievement, and the 2012 SMDRA Diamond Awards. Mike Burns has been in the real estate business for 25 years and has been a RE/MAX Professional for the past 20. He services Highlands Ranch and Castle Rock, to Denver and Cherry Creek, and from Conifer to Aurora.
About NALA
The NALA is a full service marketing agency providing custom personalized service for small and medium businesses throughout the United States.