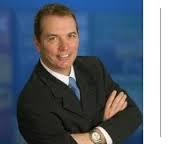 Colorado Springs, CO (PRWEB) August 25, 2014
Mike Warren, author and man with the 'Midas Touch' in business is now offering his Kindle edition book "How to Buy a Business Using Its Own Cash" to Kindle Unlimited subscribers. Kindle Unlimited is a new Amazon subscription service where members can enjoy unlimited access to over 600,000 titles and thousands of audiobooks on any device for just $9.99 a month.
Mike Warren's book, "How to Buy a Business Using Its Own Cash" is about how to buy a business using its own cash and then flip a business for huge profits in a short period of time. These are the secret ways an average person can own a business using none of their own cash and to get into the "business flipping" game. Written in an easy to understand question and answer format.
Mike has trained tens of thousands in real estate and social media over the past 20 years and has been in front of groups with 20-1,500+. Mike Warren speaks, trains and coaches both nationwide and internationally about real estate and online and offline Social Media.
Since the 1980′s Mike has followed his passion as a serial entrepreneur and has started dozens of successful multi-million dollar businesses. He has bought and sold hundreds of properties that required little or none of his own money and has perfected the art of making money on property that he never has to buy, sell or rent.
Mike holds a double MBA in the studies of business and real estate. Mike is a sought after speaker that shares his passion of changing people's lives and helping them build a legacy in real estate and in business. Mike teaches only what he has personally accomplished and has taught people all over the world: how to make fast, easy, and consistent profits using his innovative, creative, and proven techniques.
About Mike Warren
Mike is an expert in the areas of making money from real estate that one never has to buy, sell or rent and an expert in doubling and tripling the revenues and profits of companies by utilizing the benefits of outsourcing. Mike speaks and teaches via platform, teleseminar, webinar, and video conferencing. His presentation style has been described as "edutainment"; a mix of education and entertainment.
Mike Warren
https://www.facebook.com/mikewarrenauthor
http://www.linkedin.com/in/themikewarren