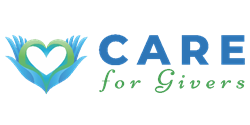 COVID-19 has presented unprecedented emotional and mental health stress on frontline workers. Mindfulness can play a key part in supporting frontline workers during this difficult time.
ANN ARBOR, Mich. (PRWEB) December 02, 2020
An article about the frustration and desperation of healthcare workers as the third surge of COVID-19 drives them to the breaking point, kick-started an idea for Shahnaz Broucek, founder of OptimizeU and University of Michigan Ross School of Business professor. When she read, "no one is listening to us," she felt drawn to take action and let them know "we hear you…and we will help." A few days later, along with her colleagues Ashley Nelson, Founder of Inseus, Robin Ross, OptimizeU Partner and Sharyn Galindo, Founder of True North Yoga and Wellness, they launched a website offering curated meditations, mindfulness and yoga practices specifically designed for frontline workers and caregivers that will be available free of charge through the pandemic with gratitude and appreciation to the frontline workers and caregivers who put their lives on the line every day for our communities.
This group of mindfulness practitioners are all trained teachers of the Search Inside Yourself Leadership Institute, a mindfulness and emotional intelligence program developed at Google, and together have a wealth of training and background in Mindfulness Based Stress Reduction (MBSR), Mindful Self-Compassion, Yoga, health/wellness coaching, and leadership/executive coaching. The goal is to offer resources very tailored to the immediate needs of frontline workers and caregivers, from brief In-the-moment support, to mindfulness and renewal practices to wind down after a stressful shift.
COVID-19 has presented unprecedented emotional and mental health stress on frontline workers. The current circumstances with the pandemic leaves these workers at "high risk for full-blown stress response syndromes, anxiety, depression, post-traumatic stress disorder, chronic illness and burnout", according to the International Council of Nurses. They face a personal struggle to stay optimistic and resilient while dealing with uncertainty and overwhelm. They encounter ongoing demands during this time, leading to burnout, empathic distress, fatigue, anxiety and depression. Despite a strong emotional connection to their purposeful work, they can reach a breaking point as they face moral decisions that cause emotional distress and secondary trauma, with a chronic inability to fully renew and recharge. Beyond their challenges at work, many find themselves unable to keep up on things at home and carry worries from home to work and vice versa.
What can be done about it? Broucek and her team believe that mindfulness is a key part of the solution. Mindfulness is a profound practice that strengthens our physiological, emotional and mental health, heightening resilience, wellbeing, and effectiveness. It specifically targets many of these challenges that nurses and other frontline workers are prone to, and numerous studies have proven the benefits of mindfulness-based interventions for frontline workers. Broucek and her careforgivers.org team also offer training programs to organizations seeking to help their employees deepen these practices. Participants learn to manage stress, build resilience, develop greater self-awareness and emotion regulation, use compassion practices to diffuse empathic distress fatigue and increase self-compassion, and learn ways to deeply connect and communicate effectively. It is their hope that the http://www.careforgivers.org will be one small way to support the community during this unprecedented time of challenge.
More information: https://www.careforgivers.org/