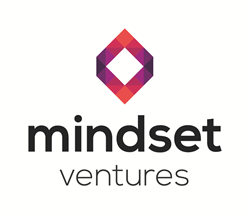 The launch of Fund III will enable Mindset to consolidate itself as one of the leading VCs internationally and to invigorate our strategy of helping foreign startups expand to the Latin American market
MOUNTAIN VIEW, Calif. (PRWEB) August 26, 2019
Mindset Ventures, an international early-stage Venture Capital Fund, has been very active since Daniel Ibri and Camila Folkmann co-founded the firm in 2016, making almost 40 investments in tech startups from the United States and Israel. The Fund targets early-stage B2B companies mainly in the areas of healthcare, fintech, agriculture and cyber security.
In its recent but successful trajectory, Mindset raised two funds and became one of the leading VCs in Israel, with several awards and recognitions they were honored to receive. With offices in Sao Paulo, San Francisco and Tel-Aviv, the Fund has specialized in supporting companies to expand to Latin America, especially to Brazil, where it has a strong local team and deep network with potential clients and distributors for technology companies.
Mindset Ventures is now announcing the launch of its Fund III with a target of $50M to be raised in the coming months. According to Daniel Ibri, one of the co-founders and managing partners, "the launch of Fund III will enable Mindset to consolidate itself as one of the leading VCs internationally and to invigorate our strategy of helping foreign startups expand to the Latin American market". Mindset has helped more than 10 companies in their expansion to Brazil, from establishing a local subsidiary to hiring executives and finding clients.
Mindset has also recently announced its first exit – Cisco announced earlier this month its intent to acquire Voicea.AI, a conversational AI software startup. "We are very excited with our first exit and there are several other promising companies in our portfolio on the same successful path with potential exits in the coming years. The performance of our portfolio so far has been outstanding. We could not be happier!" says Ibri.