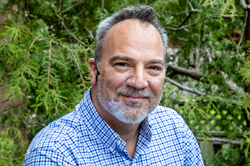 Whether you're going to the gym, school, work or a restaurant, the Mingle Mask combo pack is a gamechanger. Consumers can breathe easier, show their smiles and makeup won't rub off.
CHICAGO (PRWEB) November 16, 2021
With mask wearing still a mandate in most states, Mingle Mask, the world's first-to-market invisible face mask, today released a limited edition combo pack featuring two original Mingle Mask's and two Mingle Mask 2's. Perfect for helping mitigate Covid-19 transmission and the spread of respiratory pathogens during cold and flu season.
The original Mingle Mask is a transparent, high-quality shield that covers the face and nose. However, unlike a traditional plastic shield that hangs from the top of the forehead and extends below the chin, Mingle Mask fits like a traditional mask. Stretchable loops fit comfortably around the ears offering a secure fit without irritating the skin.
An innovative chin guard comfortably rests against the face, ensuring eyeglasses never fog up. The chin guard also helps keep material away from the face, making it easy to wear lipstick and makeup and keeping the face cooler.
Mingle Mask 2 offers the same durability and comfort as the original Mingle Mask but features a closer fit around the nose and mouth. Like the original Mingle Mask, Mingle Mask 2 provides wearers ample room to breathe and talk, uses an anti-fog clear premium plastic and is extremely comfortable to wear all day long.
"Whether you're going to the gym, school, work or a restaurant, the Mingle Mask combo pack is a gamechanger in the face coverings industry," said Rick Sutton, founder and CEO of Mingle Mask. "Consumers can have the best of all worlds. A breathable, lightweight open face shield for when masks are not required but the person still wants to stay vigilant and protected, and a more secure, well-fitted face mask for when masks are required but the wearer still wants airflow and to visibly show their smiles. Both products reduce health concerns and stops the spread of virus-packed droplets to other people."
Mingle Mask and Mingle Mask 2 are both one-size-fits-all and fit any face shape. Both Mingle Mask face coverings keep materials away from the face, preventing clogged pores and makeup from rubbing off. Each mask is also designed to keep consumers cooler, especially on hot days or in non-airconditioned spaces. Each mask uses Food and Drug Administration (FDA) approved materials and is reusable and recyclable. Masks are also easy to clean and sanitize in-between uses.
"Mingle Mask's innovative design is ideal for consumers who want to attend large social gatherings or events," said Sutton. "They also solve the problem for retail, foodservice, health care and hospitality businesses who are required to follow the mask mandate, want to protect their workforce but their position requires socializing with guests and providing mask-friendly customer service."
The Mingle Mask and Mingle Mask 2 limited edition combo pack of four is available for an SRP of $11.99 at theminglemaskusa.com. Mingle Mask products are also available in packs of six, 10, 25 and 50 here and on Amazon. Mingle Mask offers a bulk purchase program to meet the needs of retailers, businesses and organizations throughout North America.
For more information about Mingle Mask, please visit here or email sales at sales@theminglemask.com. To stay up to date on other news and information from Mingle Mask, visit Twitter, Facebook or Instagram or follow the hashtag #MingleMask.