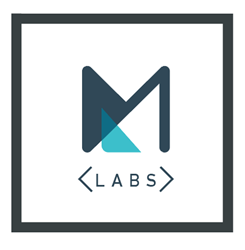 "It's a collective effort to simplify home WiFi management, accelerate IoT security, and promote open source software at the network edge." - Jeremy Hitchcock, Minim Founder and CEO
LAS VEGAS (PRWEB) January 08, 2019
Today at the Consumer Electronics Show (CES), Minim, the cloud-managed WiFi and security platform, launched an open source project and Minim Labs, free tools to empower tech enthusiasts to secure their home networks and save hundreds of dollars on alternative subscription products. The toolkit secures and manages all connected devices in the home, such as the Google Home Hub, Sony Smart TV, and FreeRTOS devices (all of which have been identified in recent security alerts). Minim Labs users will benefit from device fingerprinting, security scans, AI-powered recommendations, router management, analytics, and parental controls.
The open source project, Unum, is a Linux-based software agent (Apache 2.0 License) for routers that identifies connected devices and securely streams device telemetry to the Minim platform. Unum can now be built for Raspbian and OpenWrt. In conjunction, Unum users can open a free Minim Labs account, register up to 10 Unum-enabled devices, and leverage Minim WiFi management apps and APIs. (Developers can alternately hook up to their own application servers.)
"This announcement is core to our belief set at Minim," said Jeremy Hitchcock, Founder and CEO of Minim. "We think WiFi should be safe and accessible in every home, but smart homes are becoming complex network environments. By open sourcing our agent and giving technologists free access to our platform, we hope to build a global community that'll contribute valuable product feedback and code. It's a collective effort to simplify home WiFi management, accelerate IoT security, and promote open source software at the network edge."
As part of this announcement, Minim is partnering with GL.iNet to provide a simple getting started kit for Minim Labs users. GL.iNet is a leading provider of reliable networking devices that feature pre-installed OpenWrt. The company was recently named a CES® 2019 Innovation Awards Honoree for Slate - a Gigabit Wireless Router for Security-savvy Travelers in Cybersecurity and Personal Privacy category.
"We are glad that Minim is going to launch open-source tools for DIY users and increase awareness of personal Internet security," said GL.iNet CTO Dr. Alfie Zhao. "This initiative shows shared value and vision with GL.iNet. We are happy to provide support for Minim tools on our GL-AR750S Slate router and GL-B1300 router, both of which have support to the latest OpenWrt."
To learn more about GL.iNet and Minim Labs at CES, visit the GL.iNet Booth at Sands, Hall G - 52729 in Eureka Park. Or, get a demo at the Minim table (#4) at the CONNECTIONS Summit at CES, today in Marcello 4405 on the 4th level of the Venetian Hotel. Also at the Summit, Jeremy Hitchcock will be speaking at 12:15 pm PT on the panel, "In-Home Tech Support: Creating Consumer Confidence."
Minim is offering the first 50 Minim Labs signups with a free startup kit, containing the GL-B1300, a dual-band mesh router for the smart home. For more information, visit http://www.minim.co/labs.
About Minim
Minim is a cloud WiFi management platform that enables and secures a better connected home. Minim's Software as a Service (SaaS) helps operators increase revenue and reduce support costs by offering a premium managed WiFi service to their subscribers via customer premise equipment of their choosing. Subscribers benefit from best-in-class customer support, an easy-to-use mobile app, parental controls, AI-powered network recommendations, and more. Recently named 2019 Consumer Product of The Year in the IoT Breakthrough Awards, Minim is now partnering with service providers and consumer device manufacturers who want to help make home connectivity as safe and reliable as drinking water. To learn more, visit http://www.minim.co.
About GL Technologies (Hong Kong) Limited (Aka GL.iNet):
GL.iNet is a leading developer of OpenWrt pre-installed wireless routers and world-class solution provider, offering quality services for smart cities, data privacy protection, and enterprise IoT. GL.iNet partners with like-minded companies around the globe to provide products and services with exceptional quality. The company aims to build a smarter lifestyle using technologies. Please check their showcases of more new innovative products and solutions at Booth No. 52729 in Eureka Park for CES 2019 Las Vegas.