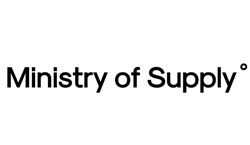 Our designers and developers drove the selection of BeProduct because, unlike other PLM software we had tried in the past, it was both a delight to use – quick, feature-rich and intuitive – and it was able to manage our demanding workflows through a user-friendly configuration, out of the box.
NEW YORK (PRWEB) May 27, 2021
BeProduct is proud to announce that innovative, Boston-native brand Ministry of Supply is now using the BeProduct platform for its full suite of creative tasks, critical PLM functions, and to power the future of hybrid remote / physical working.
BeProduct was chosen to replace a legacy PLM solution that lacked the flexibility to accommodate Ministry of Supply's exacting requirements for sustainability and scientific precision. As of May 2021, Ministry of Supply has BeProduct users throughout its in-house design and development teams, and in the future access to the cloud-native platform will be rolled out to the brand's supply chain partners overseas.
Founded by two MIT graduates, Ministry of Supply creates men's and womenswear that blends scientific innovation and radical engineering with comfort and performance. From laser cutting and 3D printing, to fabrics that regulate the wearer's body temperature, Ministry of Supply's commitment to the mantra of "Science for Better" has been recognized with awards from NASA and Fast Company, and the brand holds two Guinness World Records. The intelligent, heated Mercury Jacket has been featured in the MoMA Design Store.
Ministry of Supply also operates at the cutting edge of sustainability, achieving complete carbon neutrality across its entire product range, and introducing new innovations in dyeing, production, and recycling.
Combined, these commitments create a complex design, development and sourcing cycle that was uniquely suited to the openness and configurability of BeProduct, as Gihan Amarasiriwardena, Co-Founder of Ministry of Supply, explains:
"Our designers and developers drove the selection of BeProduct because, unlike other PLM software we had tried in the past, it was both a delight to use – quick, feature-rich and intuitive – and it was able to manage our demanding workflows through a user-friendly configuration, out of the box. Calculating the carbon footprint of a product, for example, is something that's easily done in BeProduct, but it required customization in other solutions. And when you combine that with all the other micro-savings from reduced administrative tasks, and the moments of joy that come from experiences like seamlessly uploading photos during fit sessions, our users have taken to BeProduct in a big way. It's simply the only PLM platform we found that did not require software development before we could move on to content generation."
Secure in the knowledge that BeProduct was exceeding the expectations of its users, Ministry of Supply had the confidence to make the solution a cornerstone of both its enterprise data architecture, and its approach to the future of work, post-pandemic.
"Before BeProduct, our data was split between local storage and different cloud providers, and essential information like size charts was not being centralized. After implementing BeProduct, we now have truly pervasive product data: everything we need to reference to create great products is at our fingertips, and with its open APIs we can use web standard middlewares like Zapier and IFTTT to extract data from BeProduct and bring it in to completely new platforms and novel use cases without needing to build bespoke integrations. As we return to the office on a hybrid model, with one week in and one week working from home, having that level of accessibility to our product data wherever we are is going to be vital to giving our teams the deep connection to our products that allows them to do their best work."
As a brand accustomed to rapid innovation, Ministry of Supply could not accommodate a lengthy implementation, or a significant gap between beginning to use a solution and realizing value from it. Here, the affordability of BeProduct's subscription model and the configurability of the solution allowed Ministry of Supply to switch from its legacy solutions to BeProduct in time for the brand's spring / summer 2021 season.
"The speed with which Ministry of Supply have made full use of BeProduct is a testament to both the ingenuity and talent of their in-house teams, and to our commitments to making our platform accessible within almost any budget, and configurable in a rich, non-destructive way," adds Matthew Cochran, SVP of Strategy at BeProduct. "We believe the future of PLM and digital transformation lies in giving brands the most powerful, intuitive tools, at an affordable price point, and making them flexible enough to fit any company's needs. We are incredibly proud of our partnership with Ministry of Supply to date, and we look forward to building new possibilities for our platform and their incredible products in the near future."
About BeProduct (http://www.beproduct.com)
BeProduct is the modern, configurable, cloud-native PLM platform. Designed for remote collaboration, and ready-integrated to 3D to power Digital Product Creation, BeProduct is built for the brands and retailers of today. And because BeProduct incorporates the best components of DAM and PIM, it's ready for the seamless cross-channel future, too. For a low monthly fee, BeProduct can replace your legacy PLM platform with something more agile, intuitive, and capable, or it can supplement PLM as a cornerstone of your digital transformation strategy.
About Ministry of Supply (http://www.ministryofsupply.com)
Based out of Boston and born in the labs of MIT, Ministry of Supply engineers for motion, comfort, easy care, and the planet. Think products that are breathable, stretchy, sweatproof, and easy to care for.
BeProduct is a registered trademark of Wink Software. All other brands and product names may be trademarks of their respective owners.