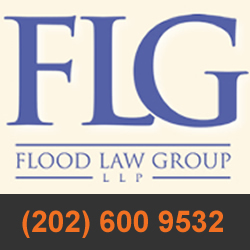 Our attorneys are available to investigate possible Mirena lawsuits on behalf of women who believe they've suffered painful and debilitating injuries because of complications associated with their Mirena IUDs
Washington, D.C. (PRWEB) April 10, 2014
Flood Law Group today announced that they available to investigate claims on behalf of anyone potentially affected by an injury that may have been caused as a result of a spontaneously migrating Mirena IUD.
Pursuant to [In Re: Mirena Litigation; Case No. 297, Docket No. BER-L-4098-13 in the Superior Court of New Jersey, the plaintiffs in the class action suit against Bayer Healthcare Pharmaceuticals have alleged that the company did not adequately advise patients of the risks associated with the Mirena intrauterine device.
According to the FDA (Mirena (levonorgestrel-releasing intrauterine system) July 2008), there are many health risks associated with spontaneously migrating Mirena IUDs, including but not limited to, organ damage, uterine perforation, infection, infertility and pain. The safety brief also states that there are risks of partial or complete expulsion of the device, ovarian cysts, and an increased risk of breast tumor formation in women who are susceptible to, have had, or currently have breast cancer.
"Our attorneys are available to investigate possible Mirena lawsuits on behalf of women who believe they've suffered painful and debilitating injuries because of complications associated with their Mirena IUDs," said Christopher Brown, Director of Communications for Flood Law Group. "As the litigation moves forward, we want to spread awareness about the possible side effects associated with IUD migration and want women to know and understand their rights."
If you or a loved one has suffered an injury possibly as the result of a spontaneously migrating Mirena IUD, contact the legal experts at Flood Law Group for a thorough investigation into your claim.
About Flood Law Group
Flood Law Group, LLP is an experienced litigation firm, serving injured persons and families across the nation. They handle complex cases involving asbestos litigation, pharmaceuticals, defective medical devices, medical malpractice, birth injuries and more. Flood Law Group, LLP is also one of the top law firms in the nation to handle serious injuries and wrongful death.
For more information, visit: floodlawgroup.com