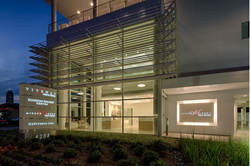 HOUSTON (PRWEB) October 29, 2018
Mirror Mirror Beauty Boutique is happy to announce that once again, the practice has been named a Top Medical Spa in Middle America by Aesthetic Everything. This marks the second time that Mirror Mirror Beauty Boutique has been awarded this coveted title.
Aesthetic Everything is one of the nation's largest aesthetic social networks, providing a platform for cosmetic and plastic surgery professionals in the United States. Each year, the group recognizes the exemplary aesthetic providers from across the country, shining a spotlight on the best of the best. Categories include Top Body Sculpting Doctors, Top Facial Plastic Surgeons, Top Cosmetic Dentist and Top FDA-Cleared Innovation.
The 2018 voting period ran from September 1st to October 1st. More than 30,000 online votes were cast by the public. Finalists were chosen according to votes, online reviews, and overall consumer satisfaction ratings reviewed by an internal team. The final winners were published in the October 15th edition of Beauty Wire Magazine.
As an award-winning medspa, Mirror Mirror Beauty Boutique is widely known for bringing together a team of hard-working aesthetic professionals. Each staff member works toward a shared goal of patient satisfaction. The highly trained team stays abreast of the most innovative techniques and game-changing treatments while ensuring each procedure meets the highest practice standards for safety and efficacy. Treating each client as an individual with a customized treatment plan, patients can expect Mirror Mirror Beauty Boutique to consistently provide exceptional results.
Founded in 2014 by board-certified plastic surgeon, Paul Vitenas, MD, FACS, Mirror Mirror Beauty Boutique is unlike any of its competitors. "One of the things that separates Mirror Mirror Beauty Boutique from other medspas in the area is that I am intimately involved with every aspect of the technology and services that are performed." With more than 30 years of cosmetic experience, Dr. Vitenas sets a high bar for Mirror Mirror Beauty Boutique.
ABOUT MIRROR MIRROR BEAUTY BOUTIQUE
Mirror Mirror Beauty Boutique was established by Dr. Vitenas as a one-stop-shop for the best noninvasive procedures and products in Houston. Located in the Vitenas Cosmetic Surgery building, Mirror Mirror Beauty Boutique is home to an impressive menu of nonsurgical procedures including CoolSculpting, Botox Cosmetic, dermal fillers, Ultherapy, microneedling and medical-grade skincare. Offering a boutique-style medspa environment, only minutes from downtown Houston, Mirror Mirror Beauty Boutique provides a unique, peaceful get-a-way for those patients looking to improve their appearance but are not yet ready for surgery.
For additional information on Houston's Mirror Mirror Beauty Boutique, call the Richmond Avenue office at 281.810.9083. Initial consultations are always complimentary. Go to Aesthetic Everything to get more details on the winners of the Top Medical Spas in Middle America, as well as the full list of 2018's Aesthetic and Cosmetic Medicine Awards.