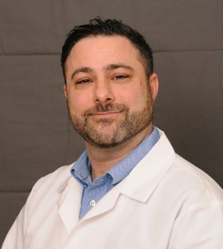 The common epidermoid cyst often carries the incorrect label 'sebaceous.' But, in fact, it does not have any connection with the sebaceous gland.
EAST SETAUKET, N.Y. (PRWEB) December 09, 2019
It's a longstanding case of getting the name wrong: "The cysts most people contend with are not 'sebaceous,'" notes Dr. Robert Levine, a dual-board-certified dermatologist with Advanced Dermatology PC. "What we're actually seeing are usually epidermoid – also called 'epidermal' – cysts, which have their own distinct structure."
"The common epidermoid cyst," continues Dr. Levine, "often carries the incorrect label 'sebaceous.' But, in fact, it does not have any connection with the sebaceous gland."
The general term "cyst" refers to the growth within the body of a sac-like pocket of tissue, which may be filled with a fluid, semi-solid or air. Epidermoid cysts are named for how they form: a fold of cells from the skin's surface – or epidermis – creates a pouch below the skin. Those cells continue to produce the skin protein keratin, a soft yellow substance that gradually fills the pouch, causing the epidermoid cyst to grow – into a round tan or yellow bump ranging from a quarter of an inch to two inches in diameter.
Researchers are still exploring why epidermoid cysts form. They typically occur during an individual's thirties and forties and affect men twice as often as women. In some cases, a skin injury can be a trigger. Acne can contribute to their formation. And there may also be a link to sun exposure or the human papillomavirus. Certain medications that affect the immune system can cause epidermoid cysts as a side effect. And these cysts can be symptoms in rare genetic conditions: Gardner and Gorlin syndromes.
"Regardless of the cause," observes Dr. Levine, "the good news is that ninety-nine percent of the time the epidermoid cyst itself is harmless. That said, it is important to have them evaluated. And in some cases, removal may be beneficial."
To understand treatment considerations for epidermoid cysts, Dr. Levine suggests the following:
Five Tips for Treating Epidermoid Cysts:
1. Don't self-diagnose: "Anytime we have a skin growth," emphasizes Dr. Levine, "it should be medically evaluated. Usually, epidermoid cysts are harmless, but we should see a doctor to make sure it is a cyst and not something else requiring intervention, as well as to establish a baseline so that any changes can be monitored."
2. Remember: removal is an option: "Epidermoid cysts often form on the scalp, face, neck, and back," explains Dr. Levine. "In some cases, their appearance may be distressing. Or they may interfere with activities like combing one's hair. In such cases, patients may benefit from surgical removal of the cyst."
3. Opting for surgery? Complete removal is key: "To prevent any reoccurrence," notes Dr. Levine, "the procedure must remove the entire cyst, including all the epidermal cells that create the lining. If the lining is not completely removed, there is a good chance that the cyst will grow back."
4. Take action if the cyst changes or becomes painful: "Generally, these cysts are harmless," states Dr. Levine, "but if the cyst changes – for example grows rapidly – it's time to see your doctor. Likewise, problems can arise if the cyst ruptures or becomes infected. In those cases, patients will want to make an appointment to address inflammation or infection."
5. Steer clear of DIY 'removal': "To avoid complications," Dr. Levine says, "epidermoid cysts require expert medical attention. Attempts at self-removal can rupture the cyst, resulting in pain and inflammation. Such attempts may also cause infection."
"The dermatologist's office," concludes Dr. Levine, "offers resources patients can rely on to feel secure about their choices for managing epidermoid cysts."
Bio: Robert Levine, DO, FAOCD, is experienced in many areas of medical and surgical dermatology with a particular interest in cosmetics.
Advanced Dermatology P.C. and the Center for Laser and Cosmetic Surgery (New York & New Jersey) is one of the leading dermatology centers in the nation, offering highly experienced physicians in the fields of cosmetic and laser dermatology as well as plastic surgery and state-of-the-art medical technologies. http://www.advanceddermatologypc.com.