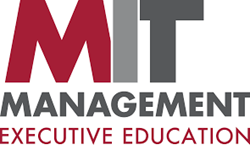 The course will focus on the dynamics of race and gender, with attention to other identities and dimensions of difference including nationality, sexual orientation, ability, and more
CAMBRIDGE, Mass. (PRWEB) May 17, 2021
MIT Sloan Executive Education announced today the innovative leadership course 'Leading a Diverse Workforce' debuting in June 2021. The live online course is designed to help executives and managers understand and tackle the challenges and opportunities of workplace equity, diversity, and inclusion training, also known as DEI training. MIT Sloan's Emilio J. Castilla, NTU Professor of Management, Roberto Fernandez, the William F. Pounds Professor in Management, and Erin Kelly, Sloan Distinguished Professor of Work and Organization Studies, will conduct the inaugural session of the course on June 1–3, 2021 with additional sessions running September 13–15, 2021 and December 6–8, 2021.
As organizations prioritize diversity and inclusion, leading culturally and demographically diverse groups is a critical skill for today's executives and entrepreneurs. This new program on diversity and inclusion training is designed to help participants develop a clearer understanding of the social and psychological challenges to working effectively across identity-based differences and to implementing organizational changes that seek to support diversity, equity, and inclusion.
"There is a gap between DEI theory and implementation, and if mishandled an organization can experience the very opposite of the benefits it seeks," said Roberto Fernandez. "While the evidence base is still emerging, we want to provide executives the ability to identify best practices while also recognizing the different approaches that are needed in different contexts."
The course will focus on the dynamics of race and gender, with attention to other identities and dimensions of difference including nationality, sexual orientation, ability, and more. 'Leading a Diverse Workforce' is intended for executives and managers who are interested in an evidence-based approach to DEI and those responsible for hiring and managing talent, HR directors and managers, and those for whom DEI is core to their role. The course will be offered entirely online via a highly interactive, live Zoom format to practice social distancing while still fostering opportunities for a hands-on experience.
Enrollment is now open. Interested participants may learn more and apply online here. For a full list of Executive Education courses, visit the MIT Sloan website.
About MIT Sloan Executive Education
MIT Sloan Executive Education's non-degree executive programs are led by senior MIT Sloan faculty and provide business professionals from around the world with a targeted and flexible means to advance their career development goals and position their organizations for future growth. The cutting-edge leadership training includes more than 80 short courses, executive certificates, online courses, custom programs for organizations, and the flagship Advanced Management Program.